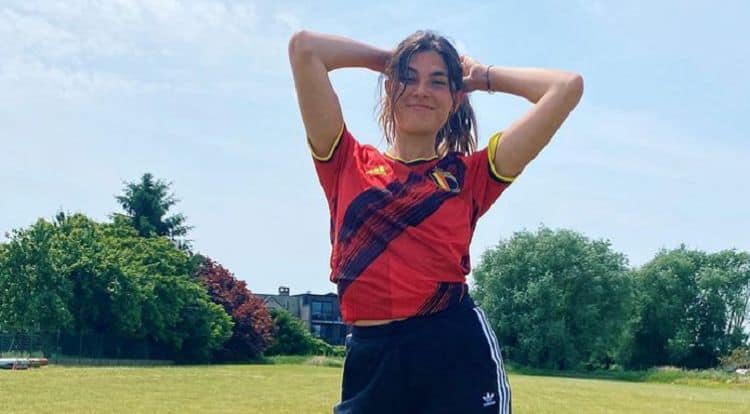 Becoming a famous TikTok star takes a certain kind of finesse, but no one can really tell you what it is. Is it luck? Is it a certain something that no one can pinpoint but everyone can recognize when they see someone who possesses it? What is it that allows people to find what they are looking for in a random person on the internet and want to follow them? What about the millions of others who feel the same? We don't know, but we do know that whatever 'it' is, Celine Dept has it. She is a viral TikTok star who has more than 12 million fans and a lot of love from her peers – and she is here for it. Who is she and what is she doing with her life?
1. She is Young
Celine Dept is still a young lady. She only celebrated her 21st birthday in 2020. She was born on December 2, 1999. She made it into the world just before the new millennium arrived, and she officially gets to call herself a 90s baby even though she was only here for 29 days of the 1900s and the 90s.
2. She is a Prankster
She is famous for the pranks she pulls on her friends and family. Some of her most viewed videos and her most fun projects include it. She likes to spend her time focusing on content that allows her to engage her fans and still have a good time with her loved ones.
3. She Hasn't Been Online Long
Some people work for years to become famous online, others don't get that kind of chance. She's been able to take her career from essentially nothing to famous rather quickly, and it's worked well for her. She became active on YouTube in July 2019, and in fewer than two years she's been able to go from no one to a young woman with more than 12 million followers.
4. She Works with Major Brands
Something that never ceases to amaze the world is how many major brands want to work with people who are not famous when they have a chance. For example, did you know that while she is not a model or an actress, she's been hired as a brand ambassador for Mercedes-Benz? One of the most famous car manufacturers in the world has her working for them promoting their brand.
5. She is from Belgium
One thing that many people are surprised to learn about Celine Dept is that she is not from America. Why this is always shocking to people remains a mystery, but she was actually born and raised in Belgium. She's from a place in Belgium called Ostend.
6. She isn't Single
Sorry, gentlemen. She's a woman with a boyfriend, and they even have their own YouTube account on which they post videos together. His name is Michiel Callebaut. They have been together for some time now, and they are very sweet together.
7. She Enjoys Soccer
Some of her content online is focused around her enjoyment of soccer. She spends her time focused on things she really like, and she does focus on making sure those loves are shown on her channel. She also shows videos of things related to dancing and trends she enjoys.
8. She's Doing Well
No one knows exactly how much she is worth right now, but it has been said that her estimated net worth is somewhere around $300k. That estimate is from 2020, so it's very likely she has increased her net worth since then.
9. She's Private
Social media star and private in the same sentence almost seem like an oxymoron, but it works for her. She shares a lot of her life on the internet, but she also finds it important to maintain her privacy. She likes to keep part of her life to herself, and that is one of those things that really brings her a certain amount of satisfaction.
10. She Has Favorites
Everyone has favorites, but we don't always know what they are. We do, however, know a few of Celine Dept's favorite things. For example, we know that her favorite books are the Gargantua and Pantagreul books. We know that her favorite sport is hockey, and we know that she loves the Tower of London. It does happen to be her favorite place. She also loves things like reading and listening to music. She is really just like the rest of the world.