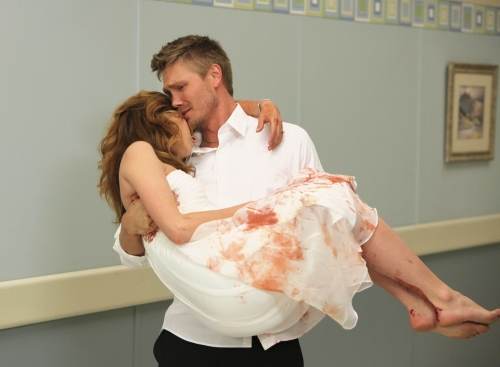 This news might make One Tree Hill fans happy. With what's likely the final season of the long-running show looming, there have been announcements of a few characters returning. For example, Tyler Hilton will be returning as Chris Keller and Barbara Alyn Woods is returning as Deb Scott.
Now the CW has made the official announcement that Chad Michael Murray will be reprising his role as Lucas Scott during a guest appearance in the final season. We're not yet sure how many episodes Murray will appear in or exactly when we'll be seeing him, but he'll definitely be back.
Lucas Scott was one of the original characters of One Tree Hill and left the show after the sixth season. Scott's final appearance showed him and wife Peyton (played by Hilarie Burton) driving off with their new baby Sawyer. In the new season of One Tree Hill, Lucas returns to town when Haley reaches out to him for help.
One Tree Hill's ninth season will premiere midseason on The CW. The exact return date of the show should be announced later in the fall.