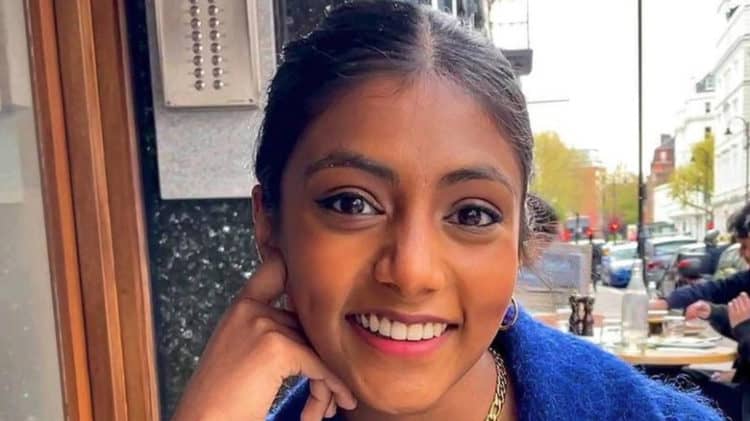 When news broke that Rege-Jean Page would not be returning for season two of the Netflix series Bridgerton, lots of viewers were extremely disappointed. Although Shonda Rhimes assured fans that the series would continue to be exciting and entertaining, there are some people who are still skeptical. However, the new season will welcome some new cast members who will hopefully bring something special to the show. Among those cast members is British actress Charithra Chandran. Charithra will be joining the second season as a character named Edwin Sharma and where are a lot of people looking forward to seeing what she brings to the series. Keep reading to learn 10 things you didn't know about Charithra Chandran.
1. She Started Acting At An Early Age
Charithra was born and raised in London. Her love for acting became clear at a very early age, but it's unclear what initially sparked her interest. She quickly got involved with the local theater scene for young people. As far as we can tell, Charithra still lives in the London area and doesn't have any plans to relocate.
2. She Studied At Oxford
Despite falling in love with acting, Charithra decided that she wanted to study something else during college. She earned a bachelor's degree from Oxford University in philosophy, politicals, and economics. She underwent acting training as a member of the National Youth Theatre.
3. She Loves Fashion
For some people, the idea of dressing up for special occasions is incredibly annoying. That isn't the case for Charithra. Instead, she loves dressing up and looks forward to every opportunity to do so. She really loves fashion and appreciates having the ability to express herself through her clothing.
4. Bridgerton Is Only Her Second TV Role
If you haven't heard of Charithra before, that's likely because her career is just getting started. Not only is Bridgerton her biggest rule to date, but it will also mark her second on screen appearance. If things go well on the show, there's no doubt that a lot of doors will open up for Charithra.
5. She Enjoys Traveling
If you ask most people what they have on their bucket list, you'll find that most people have at least one destiation they'd love to visit before it's all said and done. Charithra, however, has already gotten to visit many of the places lots of people can only dream of. Some of the destinations she's been to include France, Denmark, and Indonesia. As her career continues to take off, there will probably be a lot of other places that Charithra is able to check off of her list.
6. Family Is Important To Her
Even though Charithra was born and raised in England, her family is originally from India. Family plays a very big role in her culture, and it's something that's important to her as well. She has great relationships with her parents as well as members of her extended family. From what we can tell, she doesn't have any siblings.
7. She Is Fluent In Three Languages
Being able to speak more than one language is truly an invaluable skill no matter what field you work in. Charithra is lucky to be able to speak three. According to her resume, Charithra is fluent in English, Hindi, and Tamil. At the moment, it appears that English is the only language she's acted in. We didn't find any information that suggests she plans on acting in the other two languages.
8. She Likes To Cook
Cooking is something that lots of people tend to think of as a chore — especially after a long day, but Charithra can't relate. Being in the kitchen is a great way for Charitrha to relax and decompress. She frequently shares photos and videos of the things she makes on Instagram.
9. She Is 24-Years-Old
The entertainment industry is often obsessed with age, and it like to put boxes in people based on how old (or young) people are. Needless to say, there are some people who have been curious about Charithra's age once it was announced that she would be joining the cast of Bridgerton. Charithra is currently 24 years old
10. She Loves Art
As an actress, Charitha is an artist in her own right, but she also likes studying for by other people. She loves visitined museums and taking the time to look the intricate details of a piece. As someone who likes in London, Charithra is fortunate to be in a plce that is in close proximitey to so many beautiful pieces of art.