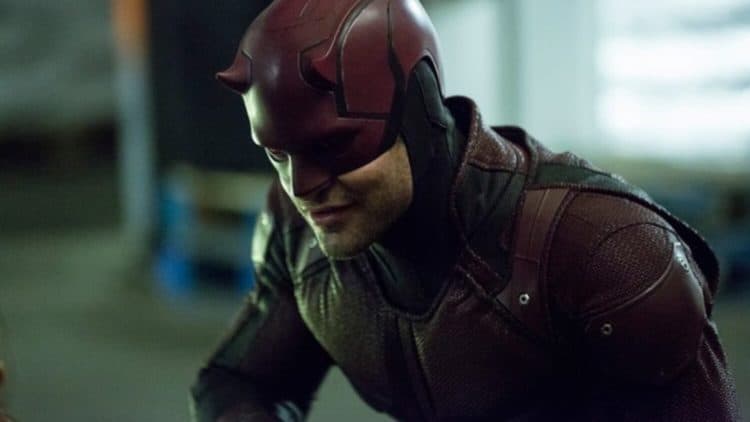 It's been nearly 20 years since Charlie Cox landed his first on screen opportunity. During his time in the industry, he has managed to make a solid name for himself. His resume now includes nearly 40 acting credits and the list is only going to keep growing. His ability to bring characters to life is something viewers always look forward to. Most people know him best from playing Daredevil.  Although it's been a few years since the series ended, Charlie is still hard at work doing what he loves. He has a role in an upcoming TV series called Kin although a release date has not yet been announced. Keep reading for 10 things you didn't know about Charlie Cox.
1. He's A Formally Trained Actor
Charlie didn't grow up with the dream of becoming an actor. He didn't start thinking of it as a viable career opportunity until he was a teenager. After completing high school, he went on to study theater at Bristol Old Vic Theatre School. The school has a long list of notable alumni including Naomie Harris, Olivia Coleman, and Sir Patrick Stewart.
2. He's Been On Broadway
Being on TV is what Charlie is most widely known for, but he's also has lots of love for the stage and has had an impressive theater career. He made his Broadway debut in a 2019 production of the play Betrayal. He has also been in several other plays both in London and off-Broadway.
3. He Hadn't Read The Daredevil Comics Before Being Cast
When actors go out for superhero roles, it's easy to assume they're interested in the opportunity because their longtime fans of the hero. That wasn't the case for Charlie and Daredevil, though. Prior to auditioning for the role, Charlie had never read any of the Daredevil comics and wasn't very familiar with the character. Since playing him, however, he has become a big comic book fan.
4. He's A Father
Charlie's career isn't the only thing that's at the top of his priority list. He is also a very dedicated family man. He has been dating Samantha Thomas , who also works in the entertainment industry, since 2018. The couple has two children together. When Charlie isn't busy with work, spending time with his family is his favorite thing to do.
5. He Isn't Into Social Media
These days we all kind of just expect people to be active social media users. Still, however, there are plenty of people who have no interest in the platforms and Charlie is one of them. He doesn't have any social media accounts and doesn't appear to have any plans to change that. Overall, he is a very private person and prefers to only be in the spotlight when it's work related.
6. He's A Big Toy Story Fan
When Toy Story was released in 1995, it didn't take long for everyone to realize that the movie would eventually become a classic. Although Charlie would've been in his early teens when the movie came out, he's always been a fan. Anyone who has ever seen the film can easily understand why.
7. He Had To Pack On Lots Of Muscle For His Role As Daredevil
Charlie has never been the kind of guy who likes to spend hours pumping iron in the gym, so when he was cast as Daredevil he had to make some changes in order to get his physique where it needed to be. He told Vodzilla, " I was probably, when I started, 160lbs, never had a gym membership, so the first thing they said to me was "You need to put on a ton of muscle" and I had about a month to do that, so I just went to the gym every day. "
8. He Enjoys Playing Complex Characters
Sometimes actors prefer to play characters who are simple and straight forward, but Charlie is the type of actor who is always up for a challenge. He enjoys playing characters with lots of complexities and I think it's safe to say that he really shines in those kinds of roles.
9. He's An Award Winner
With so many people in the entertainment industry, it can be easy for people to get overlooked. For that reason, it's always extra special when actors are recognized for their hard work and talent. Charlie has been nominated for several awards throughout his career and has won a Screen Actors Guild Awards in 2013 for his work in Boardwalk Empire.
10. He Wants To Travel Across America
Charlie was born and raised in England and the UK will always have a special place in his heart. Due to his work, however, he has also spent a lot of time in the United States. He once said, "I'm a London lad, but I'm fascinated by America. I want to take a motorcycling trip across the country and see those wide open spaces."