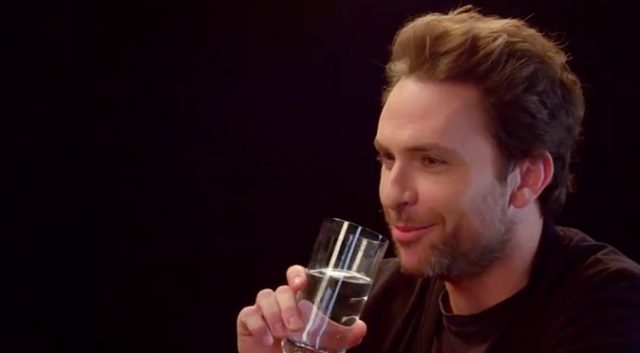 If you're not familiar with "First We Feast" it's a very popular Youtube channel that is home to over 600,000 subscribers.   It began as mainly a culinary channel but has since evolved into doing more than just chef interviews and tutorials.  A little less than a year ago the channel began a segment called "Hot Ones" which is essentially an interview format with celebrities.  "Hot Ones" refers to not only questions that will be asked of the celebrities but it also refers to the fact that celebrities are going to be trying ridiculously hot and spicy food during the process.   Today's video involves Charlie Day.
As he seeks to "shamelessly promote" his new movie "Fist Fight" (Feb 17), actor Charlie Day submits to the Sean Evans-led onslaught of hot wings and even hotter questions. Through the emotional highs and lows of Zombie Apocalypse and Mad Dog 357, the "It's Always Sunny in Philadelphia Star" weighs in on everything from Zac Efron's neighborliness, to the most iconic regional foods of Rhode Island. Kitten mittens!
I think it's safe to say when you see any celebrity munching on the hottest hot wings they've ever had it's funny.  But in Charlie Day's case, his experience may just top the rest.