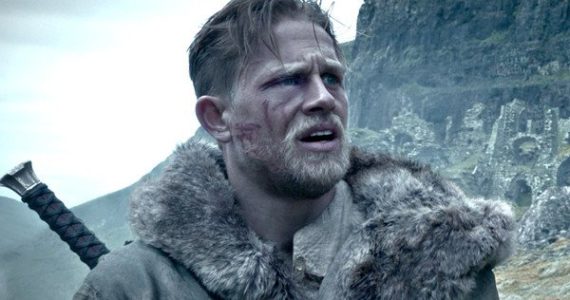 According to Jon Fuge of MovieWeb, Charlie Hunnam thinks there was a serious miscasting issue that derailed the King Arthur movie he was a part of a while back, but in truth it sounds as though having to cut so much of it out to achieve a more palatable run time might have been a big part of it. Guy Ritchie is a pretty good director and has turned out some very well-respected movies, and Hunnam is a decent actor that has enough experience and talent to hold his head up, but King Arthur: Legend of the Sword, was an abysmal failure that didn't feel as though it meshed with its own story line and felt chopped up and glued back together using something akin to Elmer's and a beginning film school student's talent for piecing a movie into a singular feature that could hold its own water. In other words the movie felt like a bowl of salad held together by a toddler's best efforts and not much else. That sounds pretty cynical and harsh no doubt, but it also sounds honest since it had the look of a movie that could have been decent and might have even withstood the critics and possibly the fans, but both turned on this movie rather quickly. There were moments of greatness that could have helped to lift it up, but by the time they showed up the picture was already struggling to keep its head above water.
The fact that it lost around $150 million doesn't help since any planned sequels that might have come were dashed away in a puff of smoke that settled rather quickly, revealing that any interested parties had fled for the hills. Still, it sound as though Hunnam wants another crack at this and might be trying to drum up some interest in coming back to the old legend in order to make another go at a story that's been told countless times and has been done differently in just about every version. The legend of King Arthur is one that many of us have grown up with from one country to the next as it's become something of a pop culture icon that has permeated many different genres and become something even more than what it's original story contained. Raluca Radulescu of The Conversation has more to offer on this subject. In fact the Arthurian legends have been adapted in many different ways at this point and have even gone to animation if one recalls. Shrek 3 anyone?
How Arthur and his knights are depicted is all based upon the director and their take on the legends, which are legend if one goes by any noted historian since there's never been any one definitive case that could be said to be THE Arthur of legend. But the great thing about this legend is that it's adaptable and just malleable enough that it can fit into many different stories and not disrupt the myth that it's based around. In this manner it might be feasible to give Hunnam another go and see what he can come up with this time. Whether or not it will happen of course is the big question since the bath that the studio took the last time is likely still smarting to this day as a bad memory and could be able to keep such a project at bay for a while. This kind of movie would need to have the backing, the absolute right cast, and of course a lot of luck to prevent it from falling apart as the last one did. It's entirely possible of course since Hunnam is still a big enough name that people are willing to pay attention and the price of a ticket to go and see something with him in it. Since the days of Sons of Anarchy he's been a popular name in pop culture since his tenure as Jax made him a big star while his jump to the big screen was a bit 'meh' for a while despite the fact that he's still very talented. Pacific Rim didn't do him a lot of favors despite starring alongside Idris Elba, but it was still a little more exciting than the sequel that featured John Boyega and Scott Eastwood.
It might have been long enough by now for people to let go of the failed Arthur attempt and give Hunnam another try at this, but until something is written and delivered we're likely going to be waiting and not really anticipating it until word reaches us that it is an interest. At this point Charlie is still working thankfully as the movie The Gentlemen will be coming out soon with an all-star cast and what looks like an intriguing story to follow. Whether we'll ever see him as King Arthur again is hard to say but he's up for the ride at least one more time.