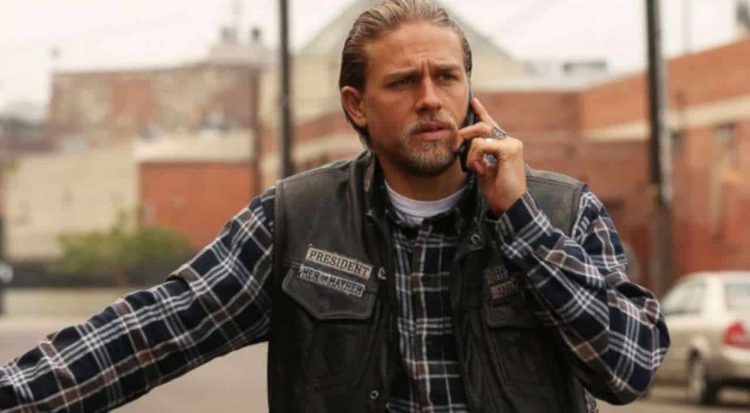 Jessica Fisher from GeekTyrant goes on to describe the upcoming Apple TV series Shantaram starring Charlie Hunnam in a fairly easy way, but somehow it ends up sounding like Hunnam's attempt at King Arthur in a way. If you go back and read the synopsis for King Arthur: Legend of the Sword, you might see at least a couple of parallels since in this upcoming series Lin, the character that Hunnam plays, is on the run after apparently escaping from an Australian prison and has made his way to Bombay, which has been called Mumbai since the mid-90s. Perhaps there's another Bombay that isn't a part of common knowledge, but the closest I found was a locality in Australia in New Wales, so if this is what's meant then it'd be easy to see, but considering they've mentioned Bombay as a city it's more likely that Lin is hiding out in India and making a new life for himself there.
But back to Hunnam and the similarities his characters seem to share. A lot of times it would appear that Hunnam is playing a rather tragic character that has a very big struggle to deal with. You might say that this describes a lot of actors and you're right, but Hunnam tends to play the type of character that has a rather tragic backstory and also one that is trying to better himself and make life make sense in some way, no matter how it has to happen. From his time as Jax Teller on Sons of Anarchy to Pacific Rim to King Arthur: Legend of the Sword, he's played the part of the man that has been running from something and has to find himself before he can know any type of peace. The story differs just enough with each role he takes on, but overall he's been the type of reluctant hero that greats such as Kevin Costner modeled throughout their career. Jane Harkness of Looper has given a pretty in-depth explanation of why Hunnam's career has never really stretched beyond this kind of role by telling just how he failed to adjust, initially at least, when Sons of Anarchy was over.
It's easy to admit that after six years of being the star of one of the top-rated shows on TV that it's hard to give this up, but Hunnam had a lot of soul-searching to do that required a good deal of time and effort to complete. He's been working since then obviously but he's also had to clear his head of the ghost of Jax Teller a time or two in order to move on. Shantaram might be the next series that will allow him to do that if he gets into it enough and it could be the next big thing that lets him be seen by the public once again as a worthwhile actor. You could say that popularity never left, but being unable to see him on TV like usual has no doubt thinned out the fan base just a bit. Sons of Anarchy is still a loved show since some people have the entire season on DVD or have watched it online more than a few times. But apart from any theories of Jax actually being alive after ramming into a semi truck, the story is over and it's time to move on.
As Nellie Andreeva from Deadline might agree, a return to TV might actually be a good thing for Charlie's career since this was where he tended to shine the brightest and it could be a positive move when thinking of how it could affect his career moving forward. As a movie star at this point he's been kind of mediocre largely because he's been given stories and characters that don't always seem fully developed or really capable of handling a movie on their own. It wasn't that great of an idea to pit him with Idris Elba in Pacific Rim largely because Elba was already a big-name actor and had been seen in several well-known movies at that time. The point is that Elba was the more seasoned of the two when it came to movies and his presence kind of washed over Charlie and made it that much harder for him to be noticed. Granted he was the central character of the movie and he played it out as such, but he still felt a bit diminished.
This series could be his ticket back to serious fame and even increase his fan base if it goes well enough since Hunnam has been a favorite actor of many since he appeared on the screen and charmed his way into people's hearts. Hopefully the story will prove to be engaging, but so far it would seem that it shows a little promise at the very least.