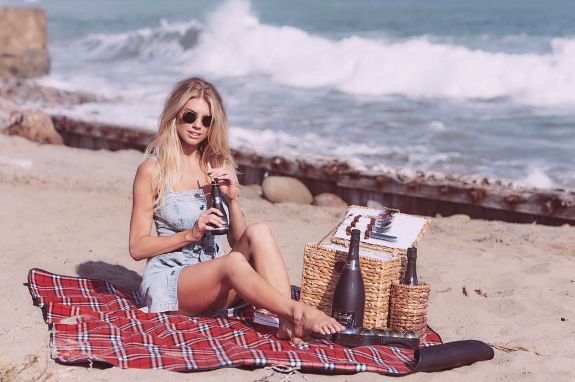 In a recent interview, Charlotte McKinney, the gorgeous model who you might remember from some of those steamy Carls Jr. commercials that sent the collective male world into panic, said that she was "ridiculously single" and that you "have no idea how single I am, it's crazy." McKinney has been in the headlines lately because she's set to appear in the new Baywatch movie. She's also been in the news because she's actually considering getting reduction surgery on the very part of her body she embraced for fame.
But the Baywatch beauty revealed that it was very awkward growing up and that she didn't really have any girlfriends because of how quickly she developed. Currently McKinney has been very focused on her work and recently appeared in a Guess photo shoot with music star Joe Jonas.
It's hard to believe someone as gorgeous as Charlotte was bullied as a kid but alas here's what she said: "I would go to parties and get beer thrown on my head – there was so much bullying. It was just so awful, and that's why now I kind of use my platform to promote anti-bullying."
It's nice to know someone as beautiful, popular, and talented as Charlotte is using her fame for a good cause. Too often we see beautiful models like this simply using their assets for personal gain. While McKinney has an excellent career it seems she's also got a great head on her shoulders.
Expect more great things from Charlotte McKinney.
Photo via Instagram
Save