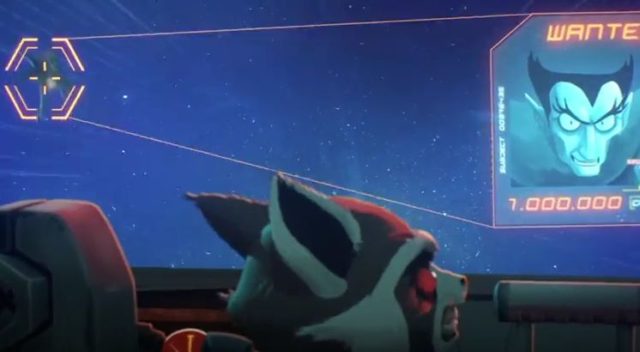 It's difficult to tell where the Guardians of the Galaxy franchise is going to head after Guardians of the Galaxy Vol 2 is released.   The film will no doubt be a box office hit (whether it's good or not), and you can probably count on a third installment.  But given the breadth of characters in the movie, there's the potential for practically unlimited spin-off opportunities.  We've already reported that Baby Groot is getting his own comic.   I don't even want to get into the sheer amount of merchandise that's already on the table (GOTG Monopoly just came out).  But one thing's for certain, I think there will always be a home for the Guardians franchise somewhere, and in some way.
Even if the movies don't pan out (which they will), animation will always be a logical home for some of the characters.  Speaking of which, Marvel and Disney XD released the first of 12 animated Rocket & Groot shorts, from Oscar-nominated Passion Pictures and director Arnaud Delord.
In this version, Groot is his full-grown self and the voices don't come from Bradley Cooper and Vin Diesel. Billy West and Kevin Michael Richardson from Disney XD's Guardians of the Galaxy series play Rocket and Groot, respectively.
Check it out below: