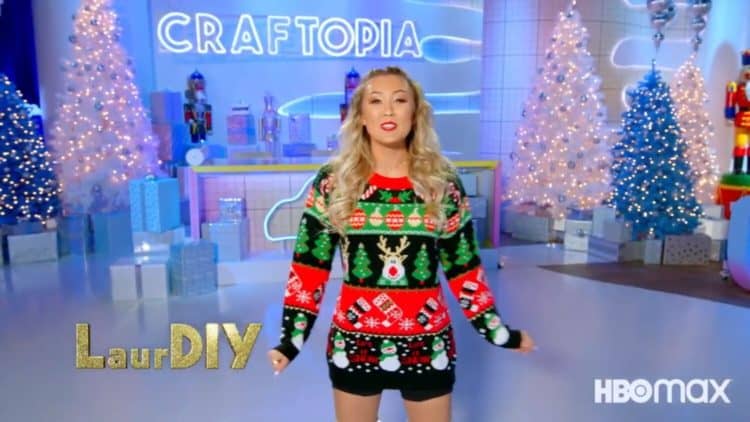 For all the craft lovers out there this is no doubt going to be a happy day since these challenge shows are usually a lot of fun even if they're not entirely realistic at times. The point of them however is what attracts a lot of people since they're usually able to inspire a lot of people given that they do push quite a few interesting ideas that people can possibly follow and even look up on the internet if they're interested in doing this on their own. But the challenges are usually fun to watch since it becomes almost like a running game show with even more drama considering that the contestants usually have a set time limit to develop their craft, put the materials in order, and then assemble it in order to present it to the judges at the end of the time limit. Those that have done and still do crafts are no doubt fully aware of just how much fun this can be but also how challenging a craft can be when given a time limit since there are some things that just can't be rushed. The point of this show however is to see how good the contestants are and how well they can work under pressure since it's just about the same as any holiday baking show, minus the baking.
HBO Max has been loading up lately and it's been pushing a lot of variety to the subscribers in an effort to stay competitive and make certain that the network will be looked at as a worthy competitor in the streaming wars, which hasn't been much of an issue lately. HBO is obviously a company that's been around for long enough to come up with one way or another to entertain folks since it's been one of the biggest names in home entertainment for decades. At one time it was one of the first cable channels that anyone could think of since it had some of the best movies available and was considered a premium channel that people didn't want to do without if they could afford it. But over time, while it's continued to be one of the hottest channels, it's been kind of dwindling in reputation just a bit, especially since Netflix and others came along. But when it comes to streaming, HBO is still right up there where it can be seen by many people and is still a heavy hitter when it comes to providing quality entertainment that people want.
Craftopia is the type of show that one might want to watch with their kids to see if they have any interest or during the holidays, as the trailer shows, to get the kind of ideas that people might like to see and that might be easy enough to complete in a few hours or less. Crafts can be a lot of fun if one finds something they're interested in, but they can be a lot of work too. The trick is finding something that a person likes and then discovering new ways to make it fun and engaging, which will work with a lot of people but doesn't necessarily work with everyone. Crafting is definitely something that's great for people that have a lot of free time and have a knack for gluing, sewing, and putting things together. For some folks this is extremely cathartic and inspires them in a way that little else can, but for others it's fun enough to watch, but getting into it on a personal level becomes kind of a chore. As one can imagine the contestants are going to be given a certain amount of time and will then be judged at the end of each round to see how they're progressing. Whether there will be eliminations is hard to say since it's a crafting show and it looks as though there will be kids doing the crafting, so it could be that the show will allow each contestant to finish their craft and make it to the end and then score everyone accordingly. But that's difficult to determine without watching the show yet.
It could be that the kids will be treated about the same as the adults but with a lighter touch so that they're not quite as crushed by the time the round is up and their craft is to be judged. In the spirit of the holiday season it does feel as though the judges are bound to be as nice as they can be simply because these kinds of shows aren't for crushing the spirit of the contestants, but for judging who's attempts are the most effective and who can come up with the most impressive presentation. Overall, it's the kind of show that's meant to be entertaining and can possibly inspire and inform those that watch.