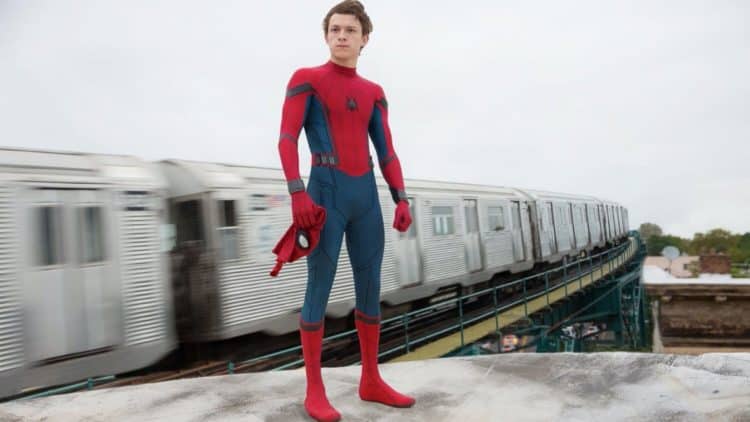 It's easy to think that the screen tests for Spider-Man were kind of intense at some points and might have taken a lot of out Tom Holland after a while since the number of times he had to step in front of the camera and deliver lines with Robert Downey Jr. and Chris Evans had to be at least a little daunting. Thankfully Tom wasn't entirely new to the show business scene when it came to being on camera, so a screen test wasn't likely to be that big of a deal. But being opposite such stars as Evans and RDJ might have been a little intimidating since these two were already big stars at that point and were likely a little bit intimidating for Holland. Thankfully the chemistry between them was obviously quite real and helped to make the interactions what they were. There is a reason that Captain America: Civil War was as enjoyable as it was, and the arrivals of Black Panther and Spider-Man were definitely high on the list of factors that helped make that so. But the manner in which the actors pulled together and made the movie a cohesive story was even better since every one of them worked to make it another chapter in the MCU that was bound to be memorable in one way or another.
Tom Holland's future in the MCU is still one that a lot of people are willing to talk about since he's an obvious star that people don't want to let go of and a lot of folks don't want to see claimed entirely by Sony. Even Holland pleaded his case to Sony when it came to being able to stick with the MCU. It's understandable to think that Sony doesn't want to give up Spider-Man entirely since he's one of their only properties left since Marvel is almost entirely owned by Disney now. The fact that the Mouse House is so dominant in the comic book field though is enough to think that at one point they might actually end up buying out Sony or finding a way to keep the wallcrawler on their side of the fence for good. That might sound like a bit of a stretch, but given how much Holland's character has integrated into the MCU it's not too hard to think that Sony might not see a lot of options other than a crossover that might occur at some point, since Venom and Carnage, who is coming in the next Venom movie, are both tied up with Spider-Man since his comic is where they both came in.
If the issue of copyrights wasn't so massive and people were willing to share and share alike and strike a deal that could help them all make the kind of money they want, then the result would be insane since it would allow for a kind of crossover madness that would likely put some of the most powerful people in the Marvel universe up against one another in a way that might drive fans absolutely insane. Getting as many heroes and villains on the screen would be something that the MCU would be wise to push for since there are a great number of effects that could be put into play that would likely overwhelm a movie but could also create a stunning set of visuals that would leave people gasping for air, metaphorically speaking of course, since the idea of having so many big names in the same place would be nothing short of insane, but in the best of ways. One could only hope that Tom Holland would still be around for something like this since if the rumors are true that Secret Wars is the next big MCU storyline then it means that a large number of heroes and villains could be coming together for another huge movie even that could continue the MCU's dominance on the big or small screen depending on what happens in the months and years to come.
There are still a good number of people that would love to see Tobey Maguire come back as Spider-Man, and there is a possibility to make it happen, but whether it will is kind of hard to say since to be fair, he's kind of outgrown the part and Holland has a lot more support. When it comes to playing the wallcrawling neighborhood hero, Holland has definitely proven that he has what it takes and is one of the best to ever do it considering that he's had to work around some of the best actors in the world. No offense to Maguire or even Andrew Garfield, but Tom Holland actually looks the part of a young Peter Parker, not someone that had to be squeezed into the role.