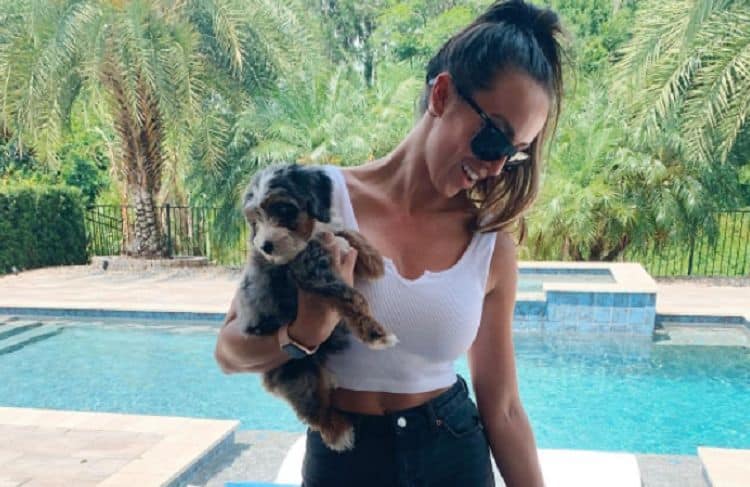 Chelsea Green is not a woman known for backing down. Quite the opposite in fact; she's a woman known for stepping up to the plate and bringing her A-game in all that she does. She's a professional wrestler, a podcast host, and a woman with a dream of one day doing even more with her career. She's had her fair share of ups and downs, good press and bad, but she shows no signs of slowing down or stepping down, and we thought it might be a good time to learn more about her.
1. She is Young
Chelsea Anne Green was born on April 4, 1991. She was born and raised in Victoria, British Columbia, Canada. She spent the vast majority of her life there, and she showed a great deal of interest in her athletics growing up.
2. She is Engaged
She made the exciting announcement that she is getting married back in April 2019. She dated professional wrestler Matthew Cardona for a few years at that point, and they got engaged in early spring. They have yet to set a wedding date that we are aware of.
3. She Had to Change her Podcast Name
She's been working with the name "50 Shades of Green," on her podcast for some time now, but she was recently asked to change the name of her podcast. By asked, we obviously mean she was hit with a cease and desist order to change the name immediately. She is now going by the podcast name "Green with Envy," and it works, too.
4. She's Done with the WWE
After being released from her contract with the wrestling giant, she is feeling good. We don't know what prompted her release and if she agrees with it or not, but she is currently focused on her future and the career path she's taking in the coming months. She's feeling good about the future, and we like that there does not appear to be any hard feelings.
5. She's Hoping to Pose for Playboy
Her future is looking bright, and part of that is because she is working all of her contacts in an effort to have a chance to pose for Playboy. She is calling it a bucket list item, and we can respect that. She wants to do a spread for the magazine, and she hopes that someone who can make that happen sees that she's on the lookout for a chance…and hopefully they'll ask her. She's put herself out there, and we think someone will come through for her.
6. She Wants to Act
She's listing a lot of her bucket list career moves right now, and another option she'd like to put on the table is a job acting in a horror movie. She's not looking for a leading role by any means. She'd like to act as a victim of the killer who does take her life at some point in the film.
7. She's Trying Influencing
Yet another career path for her is the influencer path. She's got a lot of followers on social media, so why not use that and leverage what she can to make a living shilling products to her many followers? She's not against it, so if you have anything you'd like to share with the world, she'll be more than happy to try influencing for you.
8. She Prefers Dogs
Honestly, though, who doesn't? Dogs are so much more amazing than people. They cuddle all the time. They never get mad at you. They don't drop their backpacks off in the middle of the floor inside the garage door when the command center is 3 feet away. Just saying. Dogs are pretty awesome, and she's a dog loving kind of woman.
9. She is Close to Her Sister
She and her sister are very close. From the time they were kids to now, they do so much together, they love one another hard, and they have the best time making memories with one another. They are clearly close, and it shows that they were brought up in a manner that allows them to have a great relationship with one another and their family.
10. She's a Florida Girl
One thing that we can assume from her regular geo-tags on Instagram is that she's living in the Jacksonville, Florida, area. We say that because we aren't too far away and we recognize all of her tags and locations when she posts them on her page.