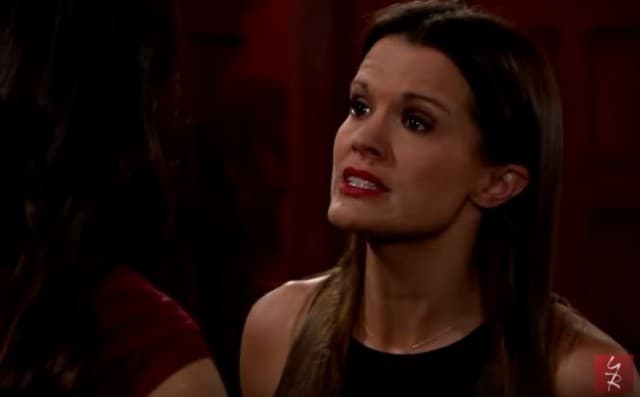 On Friday's episode of The Young and the Restless, everyone seems to be upset about something. Nick really did confide in Sharon about his plan with Sage and what they are actually doing. Sage doesn't like it when she finds out that Nick told her, and she worries that Sharon will spill the truth to Dr. Anderson since she seems to love her so much. When Nick speaks to Dr. Anderson again, she believes that he is lying to her and she brings that up. He tells her that he is not lying to her and that he really just wants Sage to get better and he wants her to help Sage do just that. It's not something we think that the Dr. believes, however, as she then goes directly to Sage herself. When Sage confronts her about being drugged, Anderson tells her she wants to know why she needed to speak to Nick so badly. Sage lies to her and tells her that she wanted Nick to tell Sharon to let her see the baby. Anderson seems to buy this and she makes some snotty remarks to Sage about being obsessed with the baby and asks her about Christian. Sage pretends to blame Christian's death on Nick and that seems to appease the doctor for the time being.
Dr. Anderson would probably love to stick around and make Sage feel worse about herself, but she has to get to another patient. It turns out that Patty was not killed in that fire, she has been living on the streets and she helped Ian return. She showed up in Paul's office telling him all about the evil that Dr. Anderson did, and he makes the decision to take his sister back to Fairview where she will actually be treated by Dr. Anderson again. They get into it and Paul tells the doctor to take care of his sister, and Dr. Anderson pretends to be an upstanding citizen before she begins whispering mean things to Patty and threats that might change the overall course of her life.
What happens next is exactly what Sage was afraid would happen. Dr. Anderson sees that Sharon is calling and picks up the phone. Sharon wants her to come over and talk to her, and she does. However, that's all we see of that for today. We have a few spoilers for Monday about this situation if you want to stay tuned for those. For now, though, we can only suspect that there is nothing that can be done about the fact that Sharon knows and Nick and Sage's carefully crafted plan could go up in smoke and smother them both before much longer.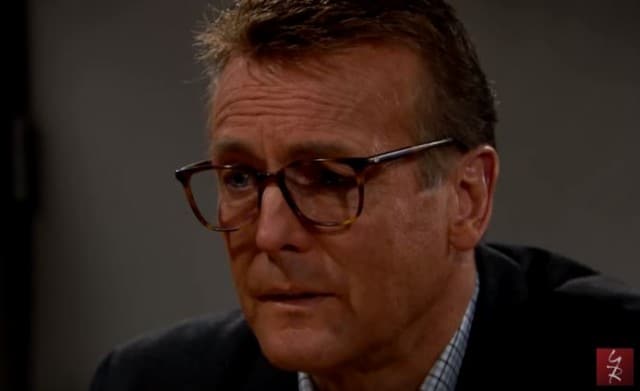 Noah has made the decision to confess, and he heads to the police station. When Luca comes into Adam's office to let him know, once again, that he now holds all the power and that Victor will finally view him as someone on his own level, Adam chuckles. His 'leverage' is walking into the police station right now to confess to being the driver of the car that ran down Billy, and Luca has no power. Adam is not even remotely happy with this at all, but it does make him a little bit happy to see how upset Luca becomes. They agree to go to Noah and get him to stop. They do it. They tell him he cannot confess and that they will just have to work together. When Adam leaves, Noah tells Luca he wants to be his partner in taking down Victor. Luca doesn't seem to believe him, but Noah is insistent and he agrees to it. Imagine just how angry that makes Marisa when she finds out.
Furthermore, Chelsea has had enough. She packs her things and tells Adam she is taking Connor and leaving. He tells her not to go, and she tells him she cannot stay with a man that cannot do anything right. She tells him that in baseball terms, he's got his third strike and he is out. He finally agrees to tell her everything that's been going on in his life, his work and everything else. However, we don't know if that will stop her from leaving or not.
Photo Credit — YouTube