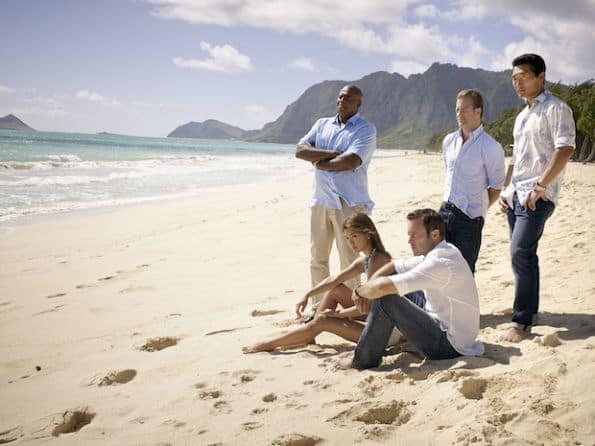 The last episode of Hawaii Five-O brought us a lot of love but the next episode might bring us a lot of guns.   It's also an opportunity for the show to dive further into Chi McBride's character Grover.  Here's a quick synopsis from CBS to get us going:
"While Grover travels to Chicago to finally get a confession from Clay Maxwell about killing his wife, Chin and Kono are held at gunpoint by two killers who have no idea they are cops, on HAWAII FIVE-0,Friday, Jan. 22 (9:00-10:00 PM, ET/PT), on the CBS Television Network. Mykelti Williamson returns as Clay Maxwell."
OK so that's a decent amount to take in.  We're looking at killers who are out to get Chin and Kono for some random reason other than them being cops.  Who is else pumped that Clay Maxwell is returning?  I am!  And as stated before since Grover is returning to Chicago my guess is that they'll dive into his character a bit more as he tries to tie up a loose end from his past.
If anything it's looking to be a great episode particularly for Grover but hopefully the whole cast.  We also hear a rumor that there is going to be a great surfing scene in this episode.  Hang 10 dudes because Hawaii Five-O is just starting to heat up!