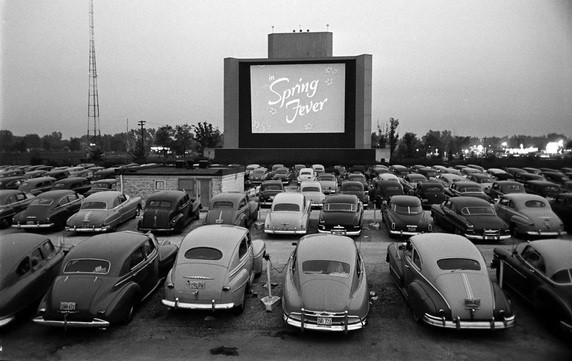 If the news that Ryan Scott of MovieWeb and a few others are delivering isn't seen as good at least in some respects it's not hard to figure out why, since after nearly a two months of being completely locked down, China is now seeing their theaters opening again, though only a certain percentage have decided to open their doors. Add on to this the fact that these theaters, despite being a little over 500 of them, are not located in heavily populated areas, and one can assume that the tentative first steps are being taken with great caution. This is all well and good really since it means that China, one of the countries hit hardest by the virus and the originator of the disease, is finally starting to see some light at the end of the tunnel. It's not a perfect bit of news really and if anyone expected it to be then the reality of the virus and its effects on society might still be kicking in somehow. But there is a light there, no matter how distant it is, and it does mean that life will return to some semblance of normalcy, whatever that might be. You won't be likely to see people gathering in large groups any time soon, but it's a step in the right direction that could give inspiration to a lot of people around the world that have seen the effects of the COVID-19 virus and are wondering how bad things are going to get. Perhaps if life in Italy is shown to finally start getting better people will calm down and take the advice that's been given over the past month or so, that the virus is serious and that staying away from groups and listening rather than plugging your ears and doing what you want is a better idea.
I'll be one of the first to say that people were hyping the virus up as more than it needed to be, and I'll maintain that stance. That it's serious is no doubt, nor has it ever been, but the fear-mongering that has gone on and the practices of so many when it comes to making the virus out to be something that will be the end of life as we know it is ridiculous. Those people freaking out about the virus and giving way to binge-buying and hoarding need to CALM THE HELL DOWN, while those that are adamant about doing things the way they want need to STAY HOME. Life still has to go on, work still has to be done, and essential workplaces still need to remain open, but unfortunately for the US a theater isn't an essential workplace. Zeynep Tufekci of The Atlantic has another opinion to offer on the subject. Thankfully there are drive-in theaters that people can make their way to if there's one nearby, as it's still the theater experience, but from the comfort of your own car, and with the possibility of bringing your own food if you purchase a food voucher or are careful not to get caught. No, I am not condoning such an act, but one has to admit that it happens even in traditional theaters.
The fact here is that there is hope, as China is starting to see what could be the lingering tail end of the virus and therefore could offer some hope to Americans and even to Italy that there is a way out of this and that it will take patience as well as the fortitude to actually do as people are suggesting when it comes to staying home, practicing social distancing, and making sure that people are made aware of what's going on with the virus. Unfortunately at this point many Americans have proven just how stubborn they can be and have continued to go outside, be around others, or have given in to fear and despair as the days have gone by. When one looks at the timeline our theaters haven't been shut down that long, and already people are starting to worry. The entertainment industry hasn't been in lock down for that long, and already some people are starting to lose hope. It's a very big desire to say that this is a human trait, yet Americans are slowly proving that our nation can't get by when we're told to do something that might benefit our neighbors, our loved ones, or just anyone in particular. Far be it from me to badmouth America, but even our own government is at this time arguing over a stimulus package that is intended to help people in need but is being stymied since it's being seen as a corporate bailout by the opposing party. Seeing a light at the end of the tunnel right now is difficult for a lot of people apparently, especially when they appear to be going nose to nose with their fellow Americans over something that should be fairly simple to figure out.