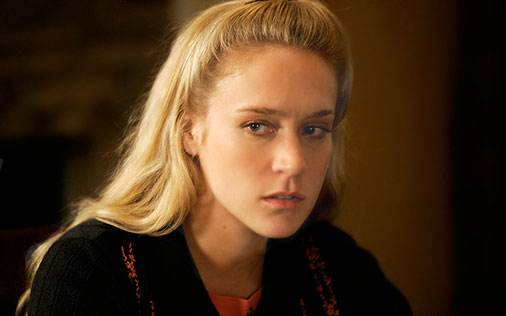 Just when I think I can't love Chloe Sevigny any more than I already do, she gives me another reason.
According to Deadline, Sevigny is said to be developing a miniseries about infamous ax murderer Lizzie Borden. Let that bit of awesomeness sink in for a moment, won't you? Not only that, but Sevigny will be playing Borden herself. The miniseries would be produced by Playtone, the production company founded by Tom Hanks and Gary Goetzman.
To say that I'm excited for this possibility would be an understatement. Chloe Sevigny is a hell of an actress, both in terms of ability and fearlessness. There's nowhere she won't go, no place she won't take herself to and that gets nothing but respect from me. She can play the most unlikable characters (her role on Big Love included) and you still just watch and marvel at how much of an onscreen force she is. Looking at just the role itself, I can think of no other actress that could bring the type of complexity and edge that Chloe could.
There's no word yet on other actors involved or any inside information as to the script/tone of the miniseries, but I know I'm hoping this actually gets made and we get to see Sevigny at her very best. Sevigny is the second Big Love cast member to make a big move now that the show is ending on Sunday, joining Ginnifer Goodwin who was recently cast in ABC's pilot Once Upon a Time.
Would you be interested in seeing this play out on TV? Do you actually think it'll make it to the screen? If you don't like Sevigny in the role, who would you have cast in her place? When do you think we'll see new series roles from Bill Paxton and Jeanne Tripplehorn?