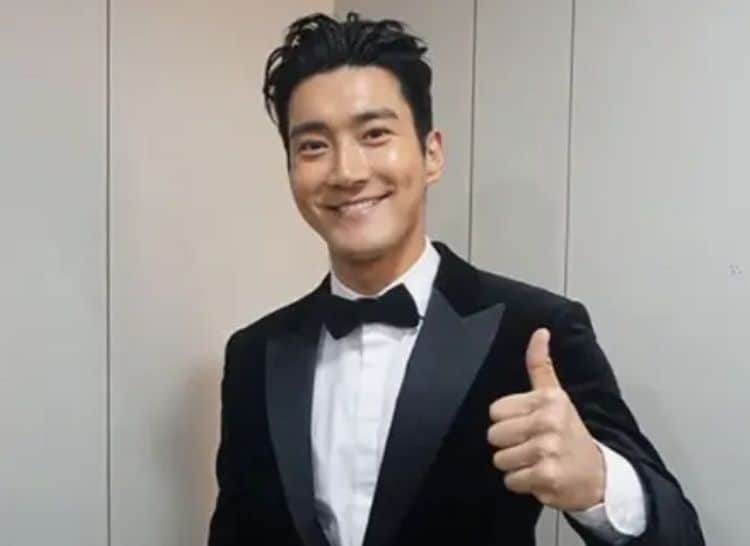 In the world of K-pop the name Choi Si-won rings all the bells. The talented singer/songwriter has been on the Korean music scene for the last 10 years, and he's managed to become one of its biggest stars as a member of the group Super Junior. In addition to his successful music career, Choi has also had an impressive acting career. He has earned dozens of acting credits, and it looks like he acting will be his primary focus over the next few years. Although he is mainly known to Asian audiences at the moment, he definitely has the potential to break into the United States entertainment industry as well. Keep reading for 10 things you didn't know about Choi Si-won.
1. His Dog Was Involved In An Incident That Left A Woman Dead
In 2017, Choi found himself in the middle of a very unfortunate incident after his unleashed dog bit a woman who later died of blood poisoning. News of the incident left many of Choi's fans disappointed. However, the family of the deceased woman expressed that they had no ill will toward Choi or his family. The woman's sister told the local media, "We don't plan on taking any legal action. We don't want to be compensated. My sister's son is actually around the same age as Choi Siwon. They're both young. It's tragic that my sister died but I don't want to (ruin) the lives of these young people."
2. He's Worked With UNICEF
Choi has always understood the importance of using his platform to speak up for good causes. For several years, he has worked with UNICEF on various campaigns. In 2015, he came a regional ambassador for UNICEF East Asia Pacific and said, "I'm truly grateful [for the appointment]. As long as I am able to be of help, I want to continue my work [with UNICEF] without interruption."
3. He's Good Friends With Jackie Chan
Over the years, Choi has gotten the opportunity to work with lots of big names in the entertainment industry. One of those names is the one and only, Jackie Chan. The two worked together on the 2015 Chinese film, Dragon Blade, which also stared Adrien Brody. Choi and Chan formed a strong friendship and have kept in touch ever since.
4. He Has An Impressive Social Media Following
Just because Choi Si-won isn't well-known to Americans doesn't mean he's not still an international success. He has built a fan base that includes people from all over the world, and as a result, he also has a large social media following. On Instagram alone, he has 7.6 million followers, and that number is only going to continue to increase.
5. He's A YouTuber
Being in front of the camera may be Choi's job, but it's also something he enjoys doing in his free time. He recently started a YouTube channel so he could film some of the 'behind the scenes' moments of his life. Choi's channel has only been active for a little over a month and he's already gained 151,000 subscribers and his videos have almost 1 million total views.
6. He Loves To Travel
Traveling is one of the best experiences a person can have, and Choi is a real life jet setter. He loves to travel and is constantly on the go visiting new –and old– places all over the world. Some of the destinations he's been able to visit include Thailand, Indonesia, and China. But no matter how far he travels, he always loves to return to his home in South Korea.
7. He Speaks 3 Languages
One of the first keys to achieving international success is being able to speak more than one language. Although subtitles and voice overs are very common, actually being able to speak another language can help open doors to being cast in projects in other countries. Fortunately for Choi, he speaks three languages: English, Mandarin, and Korean.
8. He Wanted To Be An Actor First
Choi was originally best-known for his music, but if things would've gone his way, it would've been the other way around. He says that acting was actually his first love. Ultimately, he was convinced to take advantage of the singing opportunity, but he's glad that he has been able to do both.
9. Happiness Is His Idea Of Success
In the entertainment industry, a person's success if often measured by the amount of money they've made or the amount of awards they've won. But Choi isn't using either of those things to measure the success of his career. He says that happiness is one of the most important elements of his success. Not only does to maintain his happiness, but he wants to make his fans happy as well.
10. He's a Cyclist
Staying active is at the top of his priority list and cycling is one of his favorite ways to exercise. He is an avid cyclist and often rides throughout South Korea with his cycling club, Team Aceton. Not only is cycling a great way for Choi to stay healthy and fit, it's also a nice way for him to unwind and release stress.