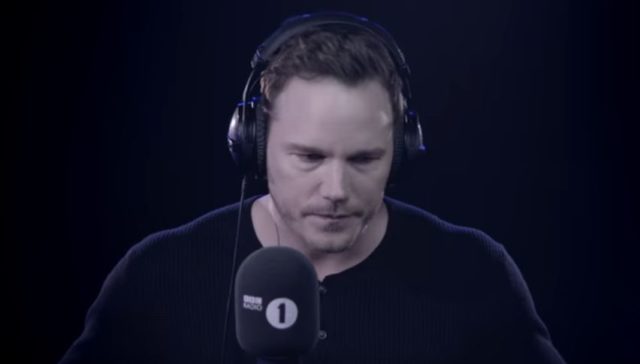 It doesn't matter where and when Chris Pratt is performing some kind of prank, improv, or display of talent, when he does it, you'll want to be there.  This week Pratt was a guest on BBC's Radio 1 and things got pretty awesome when they asked him to do a little Alphabet prank.  According to Mashable
In the video below, Pratt prank calls a pet shop to ask for advice on how to look after the fictional Guardians of the Galaxy Vol. 2 character, Baby Groot. The challenge in the call is that Pratt must start each sentence with the next letter of the alphabet. In classic Pratt-style, he delivers with an honest performance. He even takes on the persona and accent of an elderly British man for added effect. It got a bit dicey when he got to the letter X, but Pratt stayed calm and pulled through – though he came away with zero information on how to properly care for a stick creature.
By the way, I need to just say this.  I have one request out of Chris Pratt.  Please don't change.  You are aware of just how famous you are and for the love of God don't let it ever get to your head.  Clearly you still know your Andy Dwyer roots and you've stuck with them even after you got all buff and blew Hollywood away.  Keep doing this stuff Mr. Pratt.  We love it.