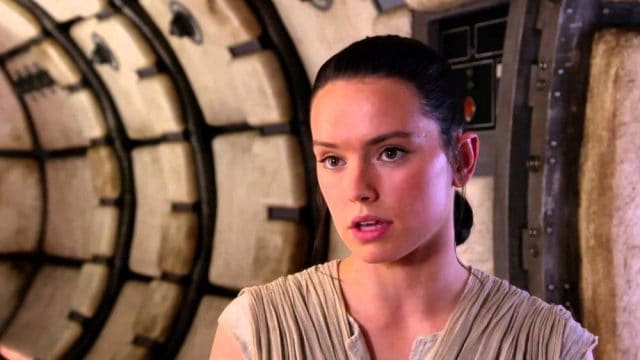 The running gag from Josh Gad and Daisy Ridley on trying to extract secret Star Wars information from Ridley reached its apex earlier this month when Gad recruited Dame and legendary actress Judy Dench to grill Ridley with Star Wars related questions. Honestly we're not 100% sure how long Gad can keep this up but since "The Last Jedi" isn't set to release until December, we've got plenty of time for more material.
Either Josh Gad didn't get all the answers he wanted, or he wasn't allowed to hear them, as he amped up the interrogation this week by bringing in an entire firing line of questioners. Bryce Dallas Howard has questions, regarding footwear. Even J.J. Abrams has questions. And last but not least Chris Pratt has some questions of his own. Actually he just wants to plug his franchises.
Can you blame him? It's not like Pratt doesn't have a couple of blockbusters lined up for himself. No sense in not talking about Guardians of the Galaxy Volume 2. The most important question asked here that many people might actually have is in regards to the size of Supreme Leader Snoke. He's presented in Star Wars: The Force Awakens as a massive human being, however, since he's simply being projected, it's possible, if not likely, that he's actually just a normal sized person.