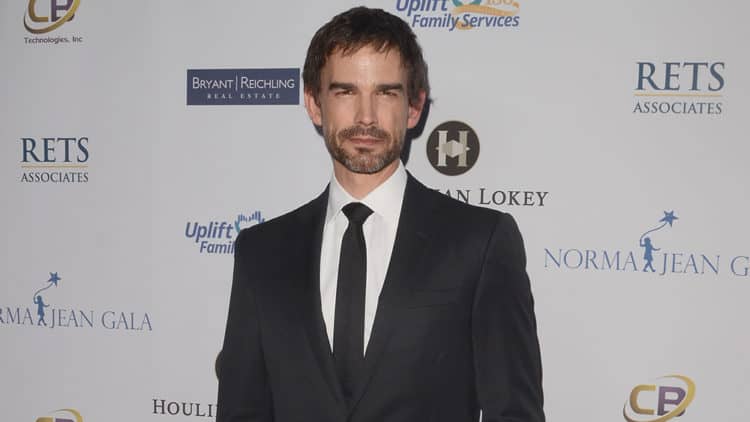 It's amazing that we haven't seen Christopher Gorham more often, the guy is actually an amazing actor and has proven it time and again. It could be that he chooses roles that he feels will challenge him more, which could keep him out of the mainstream, or it could be that he gets passed over for whatever reason, but the idea that he's not in more popular shows and movies is kind of frustrating really since he's been so great at what he's done so far. But given how many actors there are in the world and how many roles there are to fill it's easy to surmise that he goes where he's wanted and fills the roles that he wants. The life of an actor after all is bound more by desire and practicality than many people want to believe and it's easy to see that if he wants to step into the spotlight that he probably will.
Here are a few things you might not have known about him.
10. He graduated from UCLA.
Chris is an educated man and has enough under his belt to do pretty much anything he wants if he really wants to, but acting is most definitely his forte since he's put everything he has into it and has backed his desire up with a great amount of talent.
9. He was involved in several different sports while in college.
This is the kind of guy that did just about anything and everything that caught his interest, remaining active throughout his college years by staying fit and staying on the move. That's the kind of thing that can make school go by in a flash.
8. He's a licensed auctioneer.
Yes, those guys that talk super fast and can't be understood save when they point out someone at an auction and yell 'sold!' or simply call out the bid that's up on the table at the moment. He's actually trained and able to take on this position if he wants it.
7. He was acting on stage in the 4th grade.
Chris definitely wanted to act, there's no doubts there any longer since by the 4th grade he was already starting to get into it. Some might have called it a phase, but in all honesty it seems like that spark was there from the beginning.
6. His first job as an actor was as an intern on Baywatch.
It's not hard to imagine him kicking around the Baywatch scene but it obviously wasn't the end-all since he kept going and went on to bigger and better things. Everyone's got to start somewhere, and there were a lot worse places to start in.
5. He feels kind of odd doing romantic scenes as a married man.
Knowing that his wife might be watching or even be on the set while he's filming a romantic scene kind of weirds him out. It didn't when he was single, he could do such scenes all day and make them work. But it's easy to see for any married man that having your wife know what you're doing and at least approve enough because it's your job is still kind of distracting.
4. He fully enjoys what he does for a living.
There's no quit in Chris since he absolutely loves acting and can't think of doing anything else at this time in his life. That's the kind of attitude that makes a great actor since if you love what you're doing then it ceases to be work a lot of the time.
3. He was in Covert Affairs.
This was a challenging role that he had to prepare for and really nail since he played a blind agent and he had to sell it as well as he could. If you've ever watched the show then you know that Chris did in fact manage to master this part and made some people believe that he was actually blind.
2. He was in Once Upon A Time.
Being connected to Emma Swan in any way, shape, or form in this show was certain to be a giant headache for any character. With her complicate back story and her role as the Chosen One that was meant to save Storybrook and all those in it the chances that any man could find happiness with her became slimmer the longer they stayed together. Despite never wanting to hurt anyone Swan usually wound up letting someone down and leaving behind her a trail of broken hearts or enemies depending on who she interacted with.
1. He's performed a few voice roles.
Chris doesn't limit himself just to one style of acting either it seems as he's taken on a few different voice roles throughout the years, rounding out his career nicely as he's proven once again that he can be invaluable just about anywhere.
Seriously, he needs to be in bigger productions.