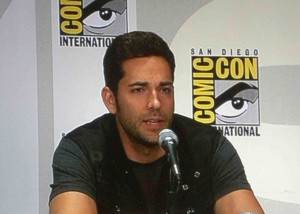 The complete Chuck cast made its final appearance at Comic-Con this morning as the show enters its last season on NBC in the fall. Cast members Mark Christopher Lawrence, Scott Krinsky, Vik Sahay, Adam Baldwin, Yvonne Strahovski, Joshua Gomez and Zach Levi were in attendance, as was executive producer Chris Fedak.
With the show entering its final season on NBC, EP Chris is happy to be going out on his own terms for season 5. The final season will be very much about going back to basics. Chris saids that Chuck 'has to be far greater now, and this is what happens when you take away Superman's cape'. He'll also be running Carmichael Industries. Josh reports that Morgan just 'wants to hurt people and take revenge'with his new powers.
Yvonne is very much looking forward to taking a break now that Josh's character will be taking up most of the limelight in season 5, even though the Thailand episode was one of her favorites and she still wants to kick some ass next season.
Adam spilled about the fact that he's going to be getting a new love interest named Gertrude, but he can't spill much more than that.
The panel didn't want to give away too much, but there will be a couple of big bads this upcoming season. Mark Hamill will be appearing in the season premiere as a villain. And expect the unexpected: a lot of things that were 'givens'will change by the end of the season and there will be many big reveals.
This year Ellie knows about Chuck's spy life and it's much more of a family business. Awesome and Ellie will be much more involved in the spy business this year, not just in the home life. Awesome will be gravitating more towards Chuck's world and Ryan revealed that the stakes will be very high.
EP Chris also revealed that this is the season where it will all fall apart between Jeff and Lester. We'll see a 'war between the two men'that will be very dramatic. But rest assured, fans, there will 'definitely be another Jeffster'before the end of the year.
But some fans might cringe with the following announcement by EP Chris: 'someone might not survive this season and it's going to be big'.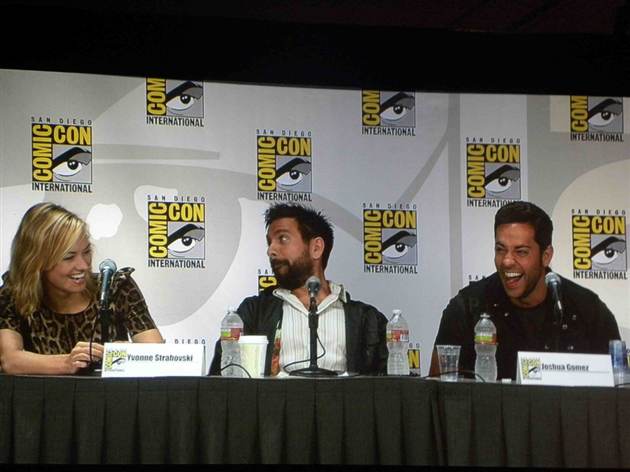 clarissa @ tvovermind.com
twitter.com/clarissa373
twitter.com/tvovermind