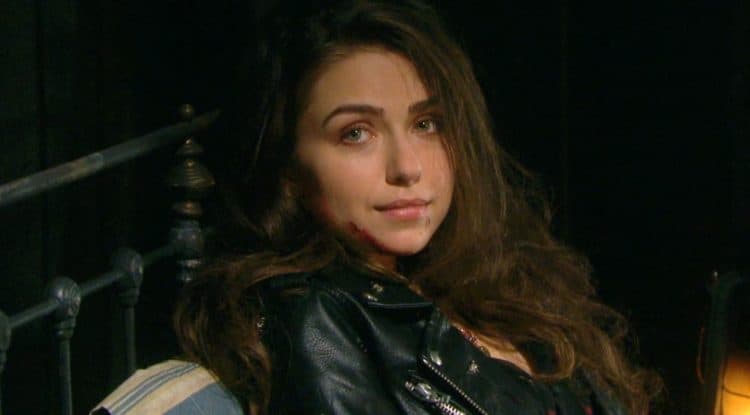 Days of Our Lives fans want to believe that Ciara is mature and responsible, but watching her tell Ben she doesn't want her friends and family to know where she is while she's stuck with a killer is not her best decision. We want to believe she's made better choices, grown up a bit, and been a little wiser about things, but she's not been. And that's not a good sign. What's also not a good sign is the fact that she's got to get her life in order, but she won't do it without lying to everyone. She's not doing the right thing, and her fans were not happy to see her request. We were, however, very happy to see that there was a moment when Hope and Rafe found a clue to her whereabouts. They'll find her and bring her home safely, but it'll be against her will.
And we all know that there is a good chance that Will is having some good memories, but there is not going to be much good news coming his way. He's going to have some memories of will, but we also know that Kayla brought with her some bad news about this drug. It's not what he thought it was, and it's not what he wants it to be. He definitely doesn't seem like he wants to believe that this is going to happen to him, and he wants to keep trying to remember what is happening in his past life. We do think he will get his memory back, but we also think that he will have some serious issues to deal with afterwards. We don't know what might happen, but we do know there is a chance that things will not go over well for him in the meantime.
What's Happening on Days of Our Lives
Are you team Kiriakis or Dimera? @billymflynn @nbcdays pic.twitter.com/xZXQbrwWZB

— freddie smith (@freddiemsmith) June 18, 2018
Days fans know that there is a big situation with people like the Kirakis family and the DiMera family, and the fact that Sonny and Chad have remained friends through their family's fights has been nothing short of amazing, but people want to know which side you're on. Do you side with Sonny and all his life trauma, or do you side with Chad? Their families have some serious problems, but they're also trying to stay as neutral as they can with one another. Do we know who you will pick when it comes to choosing sides? You can leave a comment below to let us know!
What's Next on Days of Our Lives
We hear that Abigail is going to return home, and she has some news to share with her husband. She's been gone for a while during her intense therapy sessions. Laura has to have her there for what will help her get through what's been going on with her, but we hear that she's coming home with some very bad news that will affect her entire future. She's pregnant. And that will be very bad news. Chad is trying very hard to get past the fact that his wife slept with his new brother, even though he knows it was not really his wife. It was her alter ego, and she had no control over that. But that doesn't mean much to him, as he believes that there is some part of her that did want him.
And now she has to tell him she's pregnant, and she has no idea who her baby's father really is. We know that Chad will support her and love her in every way, but we think that this will also work him so badly that he cannot handle or control what is going on with him. He will not have much of an issue with things, but he will also not be able to handle what's to come of this. Will he be able to support her forever if this baby belongs to Stefan and serves as a constant reminder of what is going on with Stefan and with his wife? We aren't so sure he can handle all that stuff.
Stay tuned for more Days of Our Lives and be sure to check out TVOvermind daily for the latest Days of Our Lives spoilers, news, and updates.