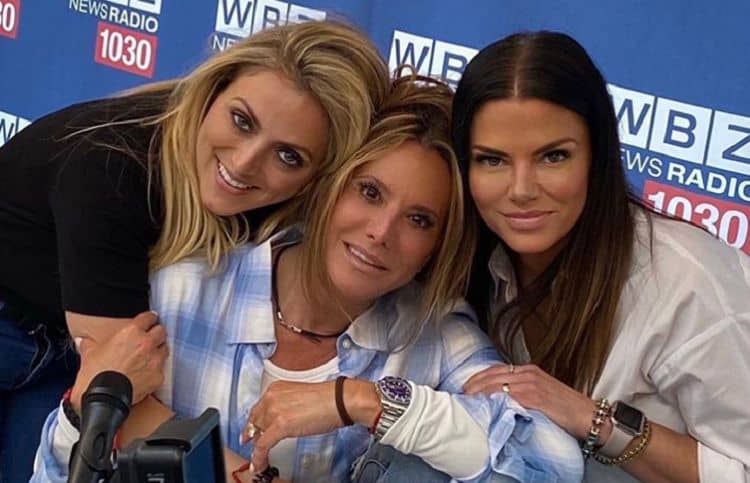 On the outside, Cindy Stumpo looks like the kind of person who likes to get her hands dirty. But this is exactly why you can never judge a person based on how they look. Cindy is a well-known contractor who has been working in the business for more than 30 years. She runs her own business called C. Stumpo Development which is known for building high-quality luxury homes. In 2010, she hosted her own show on HGTV called Tough as Nails. She currently hosts a radio show on iHeart Radio which is also focused on Cindy's work as a contractor. Throughout her career, Cindy has proven that she can keep up with the business and she really is tough as nails. Here are 10 things you didn't know about Cindy Stumpo.
1. She Built Her First Home By 24
Cindy has wanted to build houses for as long as she can remember. During an interview, she said, "As a young girl, Cindy's dreams were not like other girls. No ballerina or actress fantasies for her. She wanted to build homes. By the time she was 24, she built and sold her first home. The rest is a dream come true."
2. She Has Been Training Her Daughter To Follow In Her Foot Steps
Cindy is the first person in her family to work in the construction business, but she's hoping that she won't be the last. For years, she has been training her daughter, Samantha, on the ins and outs of the business. The apple didn't fall far from the tree when it comes to Cindy and Samantha. Like her mother, Samantha has a natural knack for business and building houses.
3. She Hopes Her Success Inspires Others
There aren't many women in the construction business, especially women who have reached Cindy's level of success. Cindy hopes that the story of her success can help inspire and empower other women who are feeling discouraged from pursuing their dreams.
4. She's A New England Native
Sometimes, people feel the need to move away from home in order to gain access to bigger and better opportunities. That wasn't the case with Cindy, though. She was born and raised in the Boston area and still lives there today. She even attended the Wentworth Institute of Technology in Boston.
5. She's A Public Speaker
Cindy has acquired a lot of knowledge over the years, and she loves sharing what she knows with others. She has done several speaking engagements including a Ted Talk in 2014 during which she discussed the realities of being a woman in a male dominated field.
6. She Was The First Female Contractor To Earn A General Contractor License
Since Cindy's father or grandfather(s) didn't work in the contracting business, she couldn't be grandfathered into getting her general contractor's license.  She said, " I was was pregnant while studying for the general contractor's license, and suffered from preclampsia [sic]. Despite the challenge, I aced the test for her general contractor license, becoming the first female general contractor who was not grandfathered into the license."
7. She's Suffered From Panic Attacks
Shortly after her brother passed away, Cindy began to suffer from severe panic attacks. At one point, she was having them on a daily basis. These attacks made it difficult for Cindy to focus on her work and tend to her other responsibilities. Over the years, Cindy learned how to manage her anxiety and cope with these attacks.
8. She's Still In Awe Of Her Success
Cindy always knew she had the potential to be successful. However, she never could have imagined the level of success that she's actually achieved. There were so many things working against her that sometimes she is still in awe of everything she's been able to achieve.
9. Her Son Is A Golfer
Cindy's son, Chad, has played competitive golf for most of his life. Over the years, he has competed in several big tournaments including the Italian Open in 2013. However, it doesn't look like he's played in any tournaments over the last several years. Instead, he may have decided to get more involved in the family business.
10. She's Won Awards
No matter what line of work you're in, it's always nice to be appreciated for the things you do. Cindy has built quite a reputation over the years and she is widely considered one of the best builders in her area. As a result, she has earned several awards in the process. She was once voted Exceptional Woman of the Year by 106.7FM and Inspirational Woman of the Year by the Brookview House.