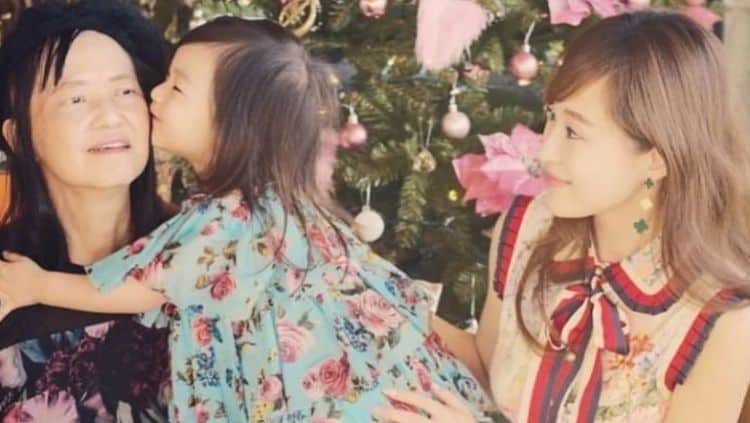 No matter how old a person gets, losing a parent is always a very tragic experience. This is something Cherie Chan has experienced first-hand after the death of her mother, Cindy Tran. During an episode of Netflix's Bling Empire, a memorial note was added to the credits in honor of Cindy. Although Cindy never got the chance to be on the show, her presence remains strong and Cherie has no plans to let her mother's memory fade. Of course, however, since Cindy was never on the show, viewers have become very interested in wanting to know more about her. Continue reading to learn 10 things you didn't know about Cindy Tran.
1. She Was Only 59 When She Passed Away
Everybody hopes that the people they love will live long and healthy lives, but unfortunately that wasn't the case for Cindy. She was only 59-years-old when she passed away which means that she never got the chance to grow old and will never get the chance to see her grand children grow up.
2. She Had A Very Close Relationship With Her Daughter
Mother/daughter relationships are very special, and anyone who has had the chance to build a close relationship with their mom knows this to be true. Cindy and Cherie were very tight and spent lots of time together. Fortunately, Cherie has lots of great memories with her mom that she will always be able to reflect on.
3. She Encouraged Her Daughter To Take A More Traditional Path
When Cherie was younger, she was on the brink of becoming a pop star with Japan. She even signed a deal with Sony Records. However, when she went to Cindy for advice, Cindy expressed her concern and told Cherie that she didn't think becoming a pop star was a good idea. Instead, she wanted her daughter to do something more traditional/stable, and Cherie decided to follow her mom's suggestion.
4. She Had No History Of Working In The Entertainment Industry
Cherie may have always been drawn to the spotlight, but that doesn't appear to have been the case for Cindy. As far as we can tell, she didn't have any experience working in the entertainment industry. Unfortunately, we weren't able to find any information on what she did for work.
5. Her Daughter Believes Cindy Has Been Reincarnated
Do you believe in reincarnation? Cherie Chan does, and she believes that her mother has come back in the form of Cherie's young son. According to Monsters and Critics Cherie said, "When she was at the hospital, I told my mom if she wants to she can come back as Jevon and that I'll take care of her and she can grow up with Jadore, and we'll be one happy family."
6. She Was A Private Person
Outside of sources documenting that Cindy was Cherie's mom, there really isn't much information on Cindy. That is likely because she lived a very private life. While she may have been low key during her lifetime, she is now known to millions of people thanks to Bling Empire.
7. She Passed Away While Bling Empire Was Filming
When Cindy passed, Cherie and the rest of the cast had just started filming for Bling Empire. As you can imagine, having to deal with the passing of her mother while also being constantly followed around by cameras wasn't an easy thing for Cherie to manage but she managed to make it through.
8. She Suffered From Cancer
There isn't a lot of information on the detail of Cindy's passing, but according to Distractify, Cindy passed away after a battle with cancer. We were unable to find any sources that revealed the specific type of cancer Cindy suffered from, but it does appear that she was sick in the hospital for quite some time before her death.
9. She Had An Instagram Account
Cindy has an Instagram account where she occasionally shared photos from her adventures. She didn't post very often and hadn't updated the profile since 2016. Since her death, the profile has served as a place where Cherie and Cindy's other loved ones can look back and enjoy their memories of Cindy.
10. She Loved Spending Time With Family
Despite not knowing much information about Cindy, one thing we do know is that she was all about family. In addition to having a very close relationship with Cherie, Cindy was also a very devoted grandmother who spent as much time with her grand children as she could. Needless to say, there are a lot of people who miss Cindy's presence.