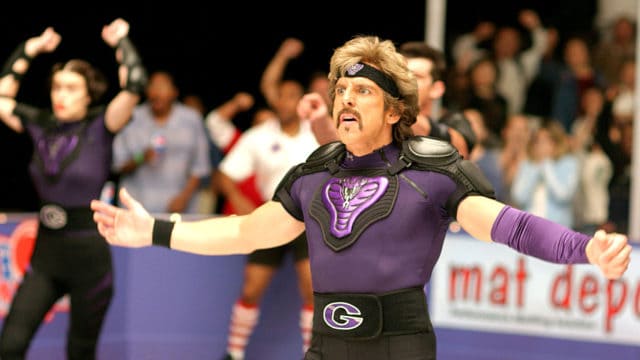 When the movie Dodgeball came out I think everyone was a little skeptical about it.  But after watching it and realizing how amazing it was, I could be wrong but I think we saw a spike in Dodgeball leagues around the country.  And while you might not realize this, Dodgeball is an extremely popular game among adults these days.  It's kind of like how softball is huge with companies all around the U.S.   Dodgeball has its place in the corporate world as well as the one where adults like me, you, and anyone else ages 25 to around 50 want to get in better shape.
But when you think of Dodgeball the last thing you really think about is cockiness or showboating.  It's not like Dodgeball has tons of trash talking right?  Wrong.  It's as competitive as any sport and when things get heated you better watch out.  Which is why this clip is so incredible.  It's not of trash talking.  It's not of a fight.  But it's of what is easily and most definitely the coolest ending to a Dodgeball game you will ever see.
Watch this move.  It's absolutely glorious.
*Mortal Combat voice* "Finish Her" pic.twitter.com/0S6TspJN4B

— Barstool Sports (@barstoolsports) May 6, 2017