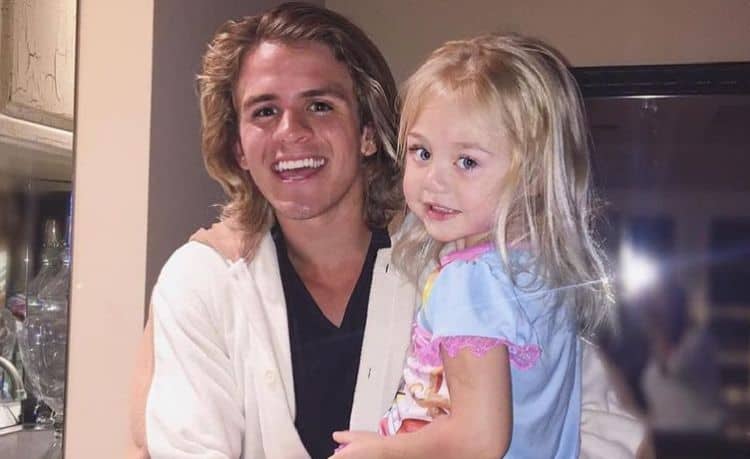 Cole LaBrant is one of those guys who became famous on social media, but he's one who has a really interesting and heartwarming story. He is not just a TikTok star who became famous dancing and lip-syncing. He's someone who became famous via Vine when it was active and popular. He and his two friends had their own channels online, and they were called "Dem White Boyz," which later rolled into a singular channel for the popular social media star. It's been a long ride for this young man, and it's one that really makes us feel good inside. Here's everything you need to know about him.
1. He's Young
Cole LaBrant is a young guy. He was born on August 21, 1996. This means he only just turned 24 in 2020. He's done so much with his life at this point, however, that it's impossible to picture him as being so young. Perhaps it's because he's been a social media star longer than most, but we know it's always a shocking reminder to realize he's so young.
2. He's from the South
In fact, he's from Alabama. A small town called Troy is where he was born and raised. However, there are conflicting reports that he was born and raised in Atlanta across the web. His faith was always very important to him growing up, and that's not an uncommon situation in the south. He's a man of Christian faith and values, and he is always happy about how much of his faith he's able to share in his life.
3. He's Done Reality Television
It was back in 2016 that he and his mother decided to take their fame and apply it to national television. They competed together on "The Amazing Race," and it was quite an experience for them. It's a show about traveling the world to meet certain challenges in hopes of winning, and it's a huge bonding experience if you want it to be one. He and his mother worked well together, and it was such a memory-making experience for them.
4. He's a Married Man
Over the years, his channels online have changed a bit. One of the biggest changes was when he married his wife, a photographer named Savannah. They wed in 2017 and later decided that they would take his channels and turn them into a family channel in which the share their home life, their kids, and so much more personal information.
5. His Wife Was a Single Mom
When he met his wife online, they became fast friends that quickly realized they were head over heels in love with one another. He was only 19 when they met, and it was just fate for them. They connected instantly, and he knew he wanted to marry her. When they got married, he even wrote two sets of vows. One vowing to love his wife forever, and the other set was him vowing to care for her daughter and love her like his own for the rest of his life. So darling.
6. They've Expanded Their Family
In the three years since they got married, they have added two more babies to their family. They have added another little girl and a little boy in under three years, and that's what made them take their channels to the family-related situation. It's working quite well for them, too.
7. His Wife Went Through A Lot
Savannah Rose is her name, and she had a tough life. Her parents divorced when she was young. She and her sister didn't have much of a relationship with him, and she went down a dark path. She ended up in college, pregnant with her cheating boyfriend's baby, and she finally realized what her mother went through when she was in a similar situation. It wasn't easy for her, and she was scared. She didn't want to drop out of college, but she didn't know how to take care of a baby and go to school without help. She was only 19 at the time.
8. He's Younger Than His Wife
She was 23 when she met her future husband. He was only 19. She'd been through so much in her life already with a cheating husband who left her over and over again with their baby that she didn't trust easily. Cole LaBrant did not live in the same state she did, which was California. He reached out to her on social media for some help, but they didn't connect. It wasn't until months later that they found one another in a mall in California and her sister actually introduced them. They knew one another from social media following, but that was it. They agreed to help one another grow, and the rest was history.
9. They Have a Huge Following
This is one couple with a huge following. They have more than 12 million followers on just their YouTube, and they have more than 20 million followers each on TikTok. They continue to grow as people love them so much.
10. They Seem Very Happy
This is one family that seems genuinely happy. Cole and Savannah's smiles when they are together are infectious and very happy, and we believe they are happy. They have a darling little family, and they seem to be very much in love with their lives.