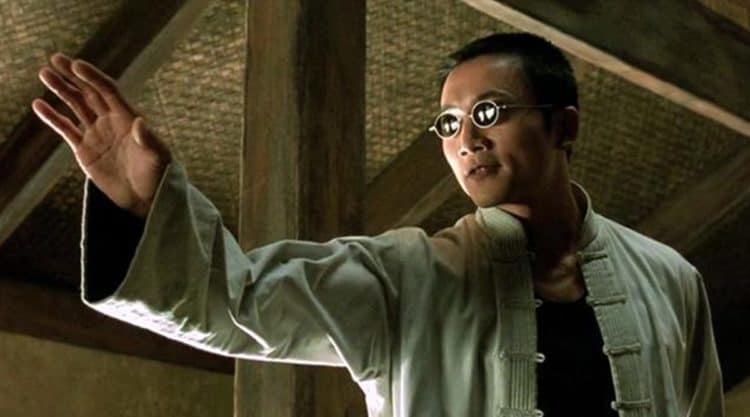 Achieving world-wide fame is one of the biggest things an actor can accomplish. Sure it's awesome when people from your part of the world recognize you, but it's a great feeling to have your work acknowledged thousands of miles from home. Collin Chou is lucky enough to have experienced that feeling. Born and in Taiwan, Collin rose to fame in the United States thanks to his work as an actor and martial artist. He is best-known for his work in the Matrix franchise. Chou has also gotten the chance to work alongside industry legends like Jet Li and Jackie Chan. Continue reading for 10 things you didn't know about Collin Chou.
1. He Is Also Known By Another Name
In the entertainment industry, your name is a big part of your brand. Although most people are familiar with the name Collin Chou, that wasn't always the name he used. When he first entered the industry, he worked under the name, Ngai Sing.
2. He Comes From A Large Family
Collin is one of 13 children in his family. He has 8 brothers and 4 sisters. When sharing details of his childhood, Collin said, " I am number 8. Our father left us after the youngest was born, leaving our mother to raise us. Some of my brothers went to an orphanage so that they could get an education while others stayed with Mom and went to become apprentices."
3. He Started Working At A Young Age
Most people in the United States don't start their first real jobs until they're about 16. That wasn't the situation for Collin, though. Due to his circumstances at home, Collin began working when he was just 6 or 7 years old. He became an apprentice in wood carving and baking and used his money to support himself and help his mother. It was during this time that he began to learn about films.
4. He Doesn't Mind Playing The Bad Guy
Collin Chou has played a lot of villains over the course of his career, but he doesn't seem to mind. Collin said, "I am not disappointed with just playing bad guy roles. Being an actor I have to perform every role that I accept to the best of my capabilities."
5. He Lost Two Sisters To Suicide
In addition to having a rough childhood, things haven't always been easy for Collin in his adult life either. In 2014, Collin lost two of his sisters to suicide. Reports indicate that both sisters had been struggling with depression.
6. He's In A Netflix Movie
Collin Chou recently got the chance to show viewers another side to his acting skills thanks to a role in the new Netflix movie, The Half of It. In the movie, Chou plays, Edwin Chu, a single father living in a small town and working at the local train station. His daughter, Ellie, is a shy high school student who is struggling with her sexuality and forms an unlikely bond with another classmate.
7. He Knew He Wanted To Do Stunt Work When He Was 12
Most 12 year olds aren't even sure about what they want to eat for lunch, never mind what they want to do with the rest of their lives. However, Collin was sure about his future in acting and martial arts from a very young age. When he was 12, he got his first job as a stunt double and instantly knew that he wanted to pursue a career in acting.
8. He would Love To Play A Superhero
Even though Collin Chou doesn't mind playing the bad guy, he'd also like a chance to play a superhero. He says the type of hero he would like to play is "Probably a character who is a common person or an underdog, someone people can really identify with and feel for, who then later becomes a superhero."
9. He Wants To Diversify His Roles
Collin is thankful for all of the opportunities he's gotten over the years, but that doesn't mean that he wouldn't like to switch things up from time to time. Although he is aware that he's been typecast, he hopes to eventually earn other big roles where he can show the world that he's capable of performing more than stunts.
10. He's A Husband And Father
Collin has a very hectic schedule, but he still makes time to be there for his family. Collin has been happily married to Wanda Yung since 1997. Wanda is a former beauty queen from Hong Kong. Together, the couple has two sons.