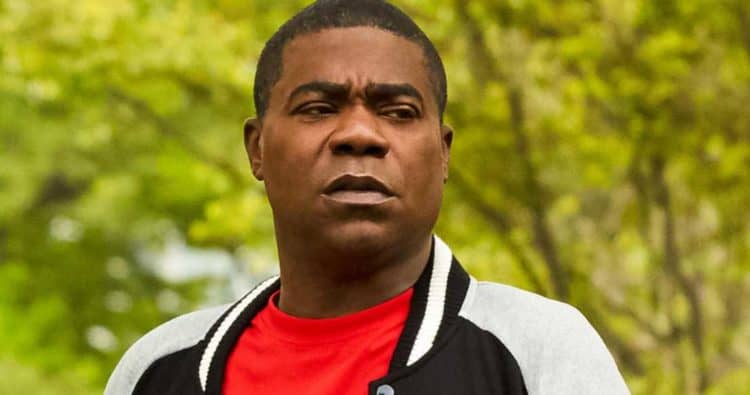 Anyone remember what tends to happen when too many big stars are thrust into the same movie? Sin City, Dogma, Rat Race, This Is the End, and many more have a hit and miss record when you put too many stars into one production as Hope Schreiber of Complex indicates. It's possible that movies laden with as many talented individuals as Coming 2 America is getting can do very well, as Animal House and a few others are good examples. But at this point the talent that's already in this movie is making it hard to imagine just where people are going to be attempting to focus most of their attention. Of course some people would say 'duh' and claim that it will be with Prince Akeem once again, which is an obvious and easily figured idea, but with stars such as Leslie Jones, James Earl Jones, Tracy Morgan, Wesley Snipes, Arsenio Hall, and of course Eddie Murphy all vying for attention you can imagine that things are going to be kind of hectic. Maybe they will, maybe they won't, but it's a lot of big names for a movie that some folks think shouldn't be happening in the first place.
B. Alan Orange from MovieWeb shines a little more light on the movie by stating that Akeem will be coming to America, again, to find his lost son, and that Lesley Jones will be playing the mother of said son. Apparently now we're being made privy to the fact that Akeem had a one-night stand with Jones' character, if you're laughing don't bother stopping since it does seem a little out there. This would imply that Akeem wasn't really willing to wait on the perfect woman for him in the first movie and either got drunk or simply gave in and had to 'sow his royal oats' one night without being too extremely picky. It's cynical and mean, isn't it? But looking at the woman he finally tried to impress, and even her sister, and then looking at Lesley Jones one might have to assume that her character is being made to look rather different if there's going to be a flashback of how their son came to be. It might seem unkind, but Lesley is a funny enough woman and has a big presence on screen, but a classic beauty she is not. It might seem like the 80s stereotypes or 'toxic male masculinity' at work, but upon looking at Leslie and then at Shari Headley one has to kind of wonder just how the writers are going to make this work.
The stark truth of it is that Akeem was never shown to express interest in anyone else but Lisa, and while there might have been several days within the trip to America that we didn't see, it still seems like a thin premise that is being worked with. But hey, we're not the directors, the writers, or the producers of this pile and take no responsibility for it at the moment since right now it almost feels like a movie that's being packed tighter than tuna can. One can only hope that the end result is going to be something pleasing that will allow the fans to enjoy it and not run screaming for their DVD collection to pull out the original so that they can sit there rocking back and forth hoping that the sequel will just go away soon. That might sound kind of cynical since the talent being loaded into this movie is in fact worthwhile and great, but at the same time putting all these egos together and expecting it to run smoothly and without any fault whatsoever is the kind of hope that people don't always have in Hollywood any longer.
It could be that I'm wrong and this movie will run just fine without any huge snags, but then again it's been seen more than once that big-name actors tend to want more, demand more, and clash more in a big way when it comes to working together. The hope is that this won't happen of course and that the sequel, ill-advised as it seems, will be able to grab at peoples' attention in a way that might actually be worth noting. On their own or in smaller numbers, or paired with more drama-driven actors, a lot of these cast members are great since they can balance another actor out and make the movie into something worth watching. But all together in a movie that is already sitting on a very thin and hard to believe premise is kind of a precarious perch that doesn't seem like it's rated to hold all of them at the same time. Hopefully the movie doesn't flop as hard as some are tending to think it will, but as of now it seems like the movie is taking on more celebrity status than it can handle.