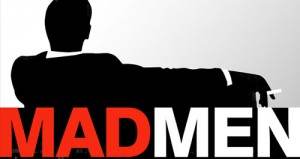 Lions Gate Entertainment Corp. has struck a deal with Netflix Inc. to stream every episode of AMC's critically acclaimed drama Mad Men, according to the Wall Street Journal.
On July 27, the first four seasons of the show will be available for streaming. Once the final episode of the fifth season airs on AMC in 2012, that entire season will also become available on Netflix. The final two seasons will follow in a similar fashion.
The deal is said to be worth between $75 and $100 million, according to people close to the situation. Those figures boil down to this: Netflix will be paying around $1 million per episode of the series.
Mad Men has been in the news recently, as season five was officially given the thumbs up. TVO's own Mark O. Estes wrote a great piece about the battle between creativity and the business side of television in regards to the situation. Creator Matthew Weiner's negotiations with AMC were much-buzzed about as well, and other showrunners took their thoughts to Twitter. Weiner then responded to the rumors about his salary. It was a crazy week in the world of Mad Men but in the end, the show will be back, even if we have to hold out until next year to see more of Don Draper (Jon Hamm) and Co.
If you're having withdrawals, here's some information on where to catch the superb cast during the hiatus.
We also brought you Netflix news last month, when it was announced that Netflix would be entering the original programming game with a series called House of Cards, involving big names like Kevin Spacey and David Fincher.
To recap: starting in late July, you can watch the first four seasons of Mad Men instantly on Netflix. It'll be a good time to rewatch the series or watch it for the first time, and then come early 2012, we'll all be ready for season five.