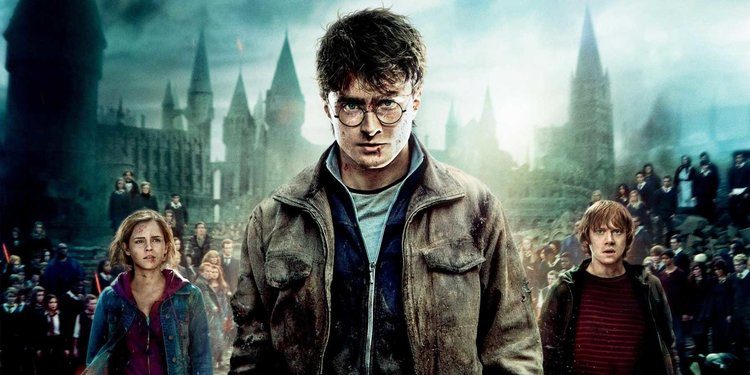 While Ryan Scott of MovieWeb goes on to interview Danield Radcliffe about his starring role in the movie Escape from Pretoria, which was based on the true story of two men that escaped Pretoria Maximum Security Prison decades ago, I'd like to go into a broader spectrum of his career. It's not everyone that can grow up in a franchise and then just walk away from it and become a successful actor. Several people that also grew up throughout the Harry Potter movies didn't do nearly as well even if they're still out and about in the business. Rupert Grint, aka Ron, hasn't done nearly as well as he was while in the movies, and Emma Watson, apart from becoming a very well-noted activist, has seen her career go up and down a bit throughout the years, with Beauty and the Beast being her best movie to date out side of the Harry Potter movies. As for the rest of the cast, many of the older actors were well-established long before Harry Potter even came into being, and their careers didn't suffer all that much once the series was over and done with. For Daniel Radcliffe though a big question was what he was going to do when he finally came to the end of this story, and would he be able to walk off into the sunset and find another acting gig that would be just as great.
Well the answer is yes, and no. To be fair he's been pretty busy since the ending of the Potter movies, but he's taken on movies that are a great deal smaller and lesser known such as Swiss Army Man, Horns, Imperium, Kill Your Darlings, and of course Escape from Pretoria. Thus far his acting skills have been tested in various ways and he hasn't been found wanting since he continues to find roles and is moving ever forward in a big way. However long it might take him to take on another role that will see him enter a franchise is hard to say, but at this point he's open to is so long as it's a story that he happens to believe in and wants to do, otherwise he'll likely stick to the course he's taken thus far. There was a rumor that he was going to be playing the part of Moon Knight for the MCU, but that was shot down not too long ago as it would appear that he debunked that idea. Julie Muncy of Gizmodo went on to quote him as saying that the bar for a franchise would have to be set quite high for him to consider finding a place in it, though he's not against the idea.
Some have even wondered if he might be up for playing the next Wolverine, but one can easily see how the opposition for this would be quite verbal as there are plenty of other candidates that would be considered as well, some of them likely before Daniel. But still, seeing him in the MCU as one hero or another, or possibly even a villain if the cards landed right, would be kind of interesting. What's most impressive about this man is that he's come through an 8-movie franchise that ended almost a decade ago and continued to be a hot commodity in Hollywood as he's managed to stride forward in a fashion that has seen him take on some seriously twisted roles and perform them with a stunning amount of talent that makes one believe that Harry Potter was, surprisingly so, a very humble beginning that was bound to lead to greater things in the future as it almost feels that Daniel is gearing up for something big, even if he's not likely preparing for it. Right now watching him in pretty much anything is almost a guarantee that it's going to be interesting at the very least and possibly great by the end of it. There have been some movies that he's been in that were less than well-received, but his skill has still been commendable since the simple act of hiding his accent is enough to be impressed by since he does sound like someone else when he tamps it down.
Sometimes it's easy to pick out the native accent of a speaker that's attempting to sound like someone from a different part of the world, and while he's not always perfect at affecting an American accent, Daniel is still amazing when he gets to acting since in Horns and in Guns Akimbo one might think he's an American if not for having watched the Harry Potter movies. In short, Daniel Radcliffe has become one of the better actors of our time and is only getting better with each role. It'd be surprising to not see him in something much, much bigger at some point in this decade.