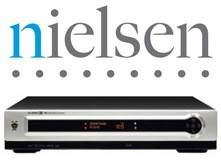 First off, this is the sole opinion of Mark O. Estes, aka The Anti-Critic.
Last week, there were a lot of entertainment reports conveying surprise that DVR playbacks added to the live-plus-7 data, which Nielsen initiated a while ago to add the ratings of DVR playbacks with those of the live airings of programs. Dollhouse, Melrose Place, and Fringe (all considered 'low-rated'by critics) all saw rating boosts from DVR playbacks that were lacking in their live performances. The reports also displayed ratings bumps in other high profiled shows like: The Office, Grey's Anatomy, NCIS, and Desperate Housewives to name a few. Plus, online episode streaming from sites like Hulu.com and network websites have seen a nice sized growth from last year.
All I have to say are two things:
1) Du- Du- Duh!
2) The only thing that amazes me is that people are just catching on to this now. Especially after articles were written about this almost four years ago.
DVR has been on the market for how long? Almost a decade, perhaps? The TiVo's and satellite/cable DVRs have been revolutionizing the way we watch TV for a good time now, so why haven't Nielsen nor TV critics, who report ratings data, caught on to this earlier instead of rushing to sound the death knell on low rated shows?
Maybe it's because people love to see the demise of a low rated show, even if they themselves don't watch said show. Maybe it's because the TV critics and other web bloggers report more on a show's low ratings than the actual show itself. While reading comments on certain websites, I can't help but balk at some of the stuff I saw posted from people who treat nightly ratings as the Gods of TV that shouldn't be ignored. To some people, The Vampire Diaries, Glee, Gossip Girl, Dollhouse and Fringe are considered failures. Yes, failures, people. Forget all of the sales on iTunes, magazine covers, and whatnot. Those things don't count when it comes to the national ratings that are released every day.
The reasoning the so-called 'experts'give (and they try to sound as if they read ratings for a living, it's so sickening) is that shows like the ones listed above are not pulling in LOST or Grey's Anatomy-like numbers, which is the dumbest thing I have ever heard when it comes to the ratings game. Keep in mind, these people are blog posters saying this and not blog writers who know their field from the back of their hand.
First of all, networks like The CW and FOX are not on the same scale as the big three giants of CBS, ABC, and NBC, which is basic common knowledge to the average person, let alone a wannabe TV critic. Secondly, The CW is not available in all areas, something that might come as a shock to some people. Gossip Girl got a full season order and was renewed off it's performance on iTunes, which insinuates that it was a hit with viewers and they got to the show any way they could. The same can be said about Glee, which is bringing in tons of money from iTunes downloads from not only episodes, but music downloads as well. The cast of Glee has also been tagged to sing the National Anthem at the World Series and if that doesn't scream '˜successful runaway hit'then I don't know what does.
But besides iTunes downloads, the DVR could be another huge (if not the hugest) factor into the staying power of television shows. I personally thought that it already was, but boy was I wrong. DVRs don't just record the television programs; they also record the commercials as well, which is what matters right? The commercials? But according to Variety, networks still want shows viewed on a DVR to be viewed within three days of it's airing, because of the C3 metric, which is how networks sell ad space. So if that's the case then do the live-plus-7 data even matter?
See, it's always something.
Another inconsistency that concerns me about the Nielsen report is what about the shows that people don't watch during the time period slotted for live-plus-7 data? I have two episodes of Private Practice on my DVR that I have yet to watch. Will those be counted as well? There are so many loopholes in the way Nielsen reads ratings today that it's a travesty and I think someone should call attention to it.
So, I think the TV networks and media companies need to adapt to the new technology and to do it whole-heartedly and not in a half-ass way. What do you guys think?