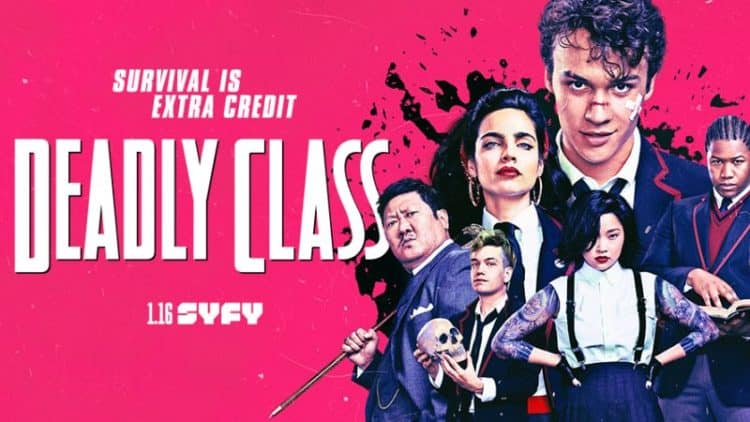 Assassin class is now in session! Syfy's new action packed series Deadly Class premieres next Wednesday, but ahead of the release we wanted to give fans some insight on the show's unique score fit for the 1980s by composer Nathan Matthew David. Below, Nathan, whom is also the composer of TBS's comedy Angie Tribeca, discusses working with the comic's creator Rick Remender to get the right vibe for the show and much more.
-Is it difficult to go from scoring a comedy such as Angie Tribeca to a darker project like Deadly Class?
I love that there are so many different types of creative outlets in film scoring. And often, they can be vastly different. I love the darker hues of a show like Deadly Class, and also I love working on an absurdist show such as Angie Tribeca. They each present unique challenges. Angie Tribeca is a half-hour show and often times the episodes are not directly connected. Each episode of Deadly Class feels like a feature film and there's a larger arc to the whole season, so I have a chance to take my time with the themes and get to know the characters more intimately.
-Which do you think is harder to score, Angie Tribeca or Deadly Class?
Scoring for comedy, in many ways, can be very technical. Tone and timing are so crucial to making it work. I was mentored by two great composers that have worked extensively in comedy—Theodore Shapiro (Spy, Ghostbusters) and Ludwig Goransson (Black Panther, Childish Gambino). So, I'm grateful to have learned from them. Deadly Class is so multi-dimensional, there are epic action sequences, darker personal moments, connective moments between characters and also many moments of levity. I think people will be pleasantly surprised by the breadth and width of the show.
-Were there any specific challenges with scoring Deadly Class and, if so, what were they?
Starting on any new project—whether a feature film, a TV show or just writing a piece of music—can be so daunting! You hear it all the time across so many creative fields: the blank page stares back menacingly. Especially on a project like this in which there is already a built-in fan base and an entire world already exists before writing a single note. You just want it to be as great as possible. I remember after the initial phone call with the producers about the direction of the show, I stared at my dogs for 30 minutes asking them what the hell I should do. After that, it was just one foot in front of the other until I began uncovering elements that began to make sense. And of course, I should also give credit to my dogs for giving me courage to find the sound.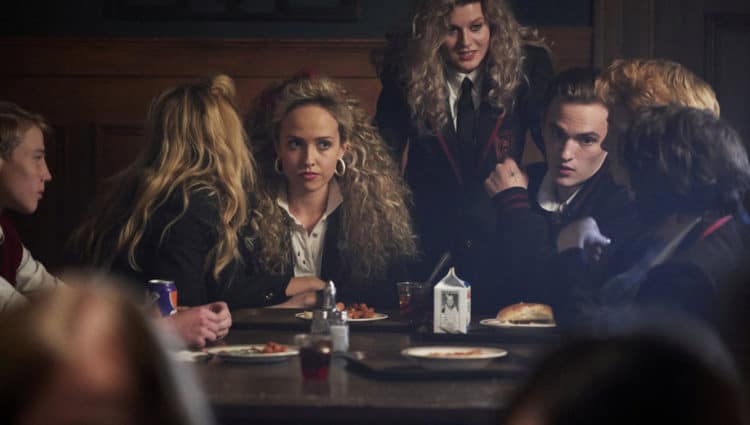 -When you began working on Deadly Class were you scoring to an already finished product or to story boards?  If you began when it wasn't fully complete, was that difficult?
I started very early on the pilot. I started mining ideas at the script level. I then spent a whole month while they were still shooting turning knobs and making strange sounds from my modular synthesizer. Many of those sounds became the basis for the whole score. By the time the footage came around, I had a roughly 25-minute suite of ideas. From there, we discovered what worked best against picture. For the rest of the episodes, I usually start on a very early cut. A lot of the VFX is temp and the animated sequences are still storyboards. A bit of imagination helps in those cases.
-Is there a Deadly Class scene or episode that you composed that you are most proud of? Can you discuss and reveal why it resonated with you?
There are so many great episodes from this season! I think a lot of people will remember the fifth episode—when they take a trip to old 1987 Vegas. I love that episode so much and creatively it was very freeing. I tried a lot of wild shit on that one. Things I didn't think I'd ever get to use in this medium. Watch out for that one. Holy crap.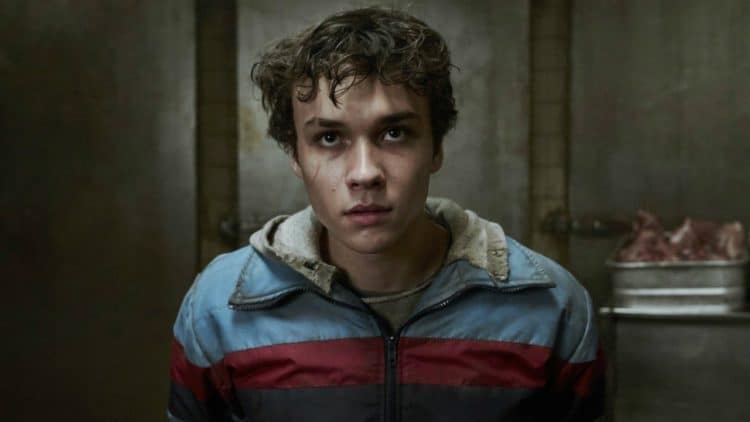 -Did the Deadly Class creators have a specific direction they wanted you to go with the score or did they give you more freedom to decide?
It was a beautiful balance. Rick, Miles and The Russos have such a refined taste in music. I always trusted and knew that they were leading me to a good place with their direction. The show was always meant to feel like a different side of the 80s from the warm and fuzzy 'Amblin 80s' that we all remember. We also wanted to explore new and unique sounds and textures. Early on we talked about doing a future-past score, one that takes a sideways glance at the 80s, but never looked at it full on.
-Because Deadly Class is a graphic novel and has a fan base already, does that add any extra pressure to you to make sure the score is amazing?
I actually love that type of pressure. It's awesome to know that people care about it so much that they've personalized it and are protective of it. In a similar way, I've fallen in love with the show and I've personalized it as well. The best I can do is try to communicate that with my efforts each episode. Also, I work directly with the creator of the comic, Rick Remender, so if he believes I'm finding the right sound for King's Dominion, I take a lot of heart in that.