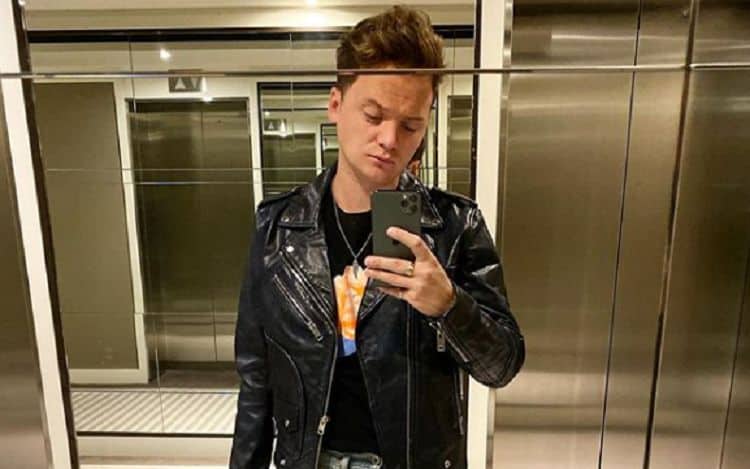 Conor Maynard, born on November 21, 1992, in Brighton, is a singer and songwriter. His breakthrough is primarily from YouTube, where he got discovered, with most of his fans being girls and ladies. You might have heard Conor's melodious voice on any social media platform or shared a video with one of your friends. Apart from being a talented musician, here are some few things you did not know about this 27-year-old Youtuber:
1. How he became famous
He started singing at the age of 15, and his classmates would request him to do covers. He recorded songs and posted on Facebook where only his friends could see them. He later started recording music covers in his room and posting them on YouTube. He collaborated with Anth Melo and did a cover of Usher's song "OMG," which got over 100K views. They then did another music cover of Ne-Yo's song "Beautiful Monster" that got over a million views. Consequently, Ne-Yo asked to meet him in London, where he pushed for labels to sign Conor. His best star-struck moment was when he spent a week with Pharrell Williams working together in the studio. Drake's cover," One Dance" on his channel currently has more views than the original song. Conor has a vast fan base from the UK to America, and his songs have over 2 billion views on YouTube.
2. His music
He got signed at the age of 17 to a record label and worked on his first album "Contrast" for two years; hence it was released when he was 19. His first single "Can't Say No" was a big hit, and since then, he has worked with major artists like Ty Dollar Sign, Pharrell Williams, Rita Ora, Wiley, Craig David, Kris Kross and many more. Some of his musical influences include Post Malone and Khalid, and in the future, he would like to do a song with Billie Eilish, The Weekend, J Balvin, Drake, and Bad Bunny. "Hate How Much I Love You" was his first single after four years of sleeping on his talent. He took two friends to Jamaica and wrote his album that is yet to be released. So far, he has won the "Brand new" MTV award in 2012 and recently got nominated for the global awards in 2019.
3. He has two siblings
Conor has an older brother, Jack Maynard, a Youtuber, who currently has 1.52 million subscribers. Jack is also a DJ and musician; he and Conor have a music group called GOAT. Their songs can be found on Jack's channel or streamed on Spotify. They even had a tour around the UK some years back. Conor also has a younger sister, Anna Maynard, who joined YouTube a year ago and has 273K subscribers. She posts videos about fashion, makeup, and vlogs.
4. He is an author
Conor wrote a book, "Take Off," which gives fans a closer and more in-depth look into Conor's life. The book was published on October 10, 2013. In the book, he talks about his rise to fame compared to other musicians in the UK.
5. What other skill he has considered apart from singing
He grew up acting, singing, and dancing but also directed some of his music in an upcoming album. Conor posted a video on social media informing his fans that he was going to be on a Broadway show. He played the role of, Charlie Price which was one of the lead roles on the show, "Kinky Boots." He started on November 19, 2018, and his final performance was on January 10, 2019. In 2013 the show was nominated for 13 awards and managed to win 6 Tony awards, including one for Cyndi Lauper, the lady who wrote the songs. Further, his friend wrote a TV show in which he is playing the lead actor, and it will air soon.
6. Conor once got held at gunpoint
The young artist was in Brazil, where an attempted robbery had failed. Conor and his manager had just finished dinner at a restaurant, and then request an Uber. When they got to a red light, a motorist stopped and started banging on the driver's window. The motorist was shouting in Portuguese, and Conor and his manager could not understand. They then saw that the guy had a gun, and the driver put his arms in the air. When they tried to open their doors at the back, they were both locked. They tried telling the driver to drive off, but the driver could not understand them. Suddenly the driver's window shattered, and there was a hole where the motorist was banging; it spooked the motorist, and he drove off. The driver then unlocked the doors to the back seats, allowing Conor and his manager to get out and see which side the motorist had driven off. The rider turned his motorcycle and faced them as if he wanted to come back but then changed his mind and went his way. Conor, on his Instagram live, told his fans not to worry because that one unfortunate incident would not stop him from going back to Brazil.
7. His love life
The singer is currently single after a failed relationship. Victoria and Conor met at a photo shoot in August 2013 but broke up in September 2018. At some point, Conor thought that she was going to be the one. The singer told fans that they should expect a couple of break-up songs in his album. When Sharon Stone tweeted and tagged Bumble dating site asking why they had closed her account, on December 30, 2019, Conor retweeted it. He must be ready to meet someone new because he complained that it had also happened to him both on Tinder and Hinge dating apps. He then went on to add that the holiday period can be pretty lonely.
8. He has been on tour to promote his music
Conor announced his tour after only releasing one song in 2019. His European tour started in October 2019 when he visited cities like; Stockholm, Oslo, Berlin, London, and his last stop was Dublin. In November 2019, he had another North American Tour and went to Washington, New York, Chicago, Toronto, Los Angeles, Anaheim, and Oakland cities.
9. He is referred to as the British Justin Bieber
People compare them because they both started making 'singing videos' on YouTube, and they were both discovered by an RnB singer. Conor claimed that they are slightly different because his music aimed at a somewhat older audience. According to MTV, he named his album "Contrast" because he wanted to show that it wasn't a Bieber album.
10. He is advocates for mental health awareness
Recently Conor posted on Instagram talking about how he has suffered from anxiety for the past four years. Talking about his mental health state was not the first time, but he also did it in an interview with The Sun saying he went through depression.
On the Instagram post, during his final show in Oakland, he had suffered from anxiety, too, while performing on stage. He had to skip a song, and for that, he apologized to his fans. Talking about his anxiety and depression allows anyone that looks up to him to see that not everyone is perfect.