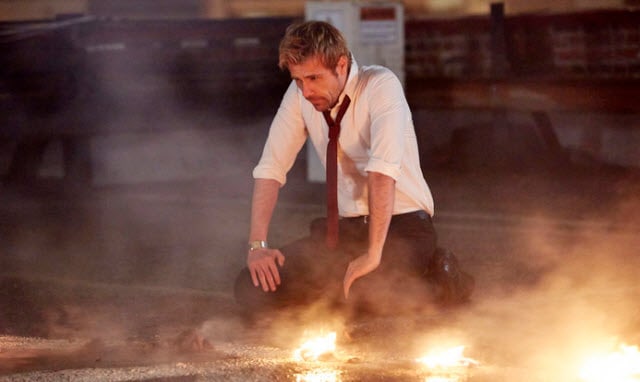 While The Flash and Gotham, both DC Comics series have found great success on The CW and Fox, their fellow new DC show Constantine, which premiered late last month on NBC, has been struggling quite a bit. In fact, Constantine, which airs Friday nights at 10 p.m. on the Peacock, has been shedding viewers so quickly that the network has decided not pick up the show for another nine episodes, meaning that its first season will end after its thirteenth episode.
Although not getting a back nine order certainly doesn't bode well for the future of Constantine, that doesn't meant that the show is cancelled just yet. It is possible that the series could return for a second season, especially if viewership increases in the remaining episodes of Season 1.
Constantine stars Matt Ryan as the titular character, Charles Hardford as Chas Chandler, Harold Perrineau as Manny, and Angélica Celaya as Zed Martin. Perrieneau and Constiantine executive producer Daniel Cerone have already taken to Twitter to urge fans to keep watching, reminding that them that show's fate is in "their hands."
#Constantine has not been cancelled. And if you keep watching, and streaming, we will get a second season. #Hellblazers rock!!!

– Harold Perrineau (@HaroldPerrineau) November 24, 2014
The producers are confidant. Constantine higher ratings than Hannibal and CLIMBING. Hannibal got 2nd season. So keep watching! #Constantine

– Daniel Cerone (@DanielVCerone) November 24, 2014
Constantine premiered to 4.3 million total viewers and 1.4 demo rating back in October. Its most recent episode was watched by 3.5 million viewers and a 18-49 demo of 1.1. Those numbers are down around 20 percent from Constantine's debut.
Photo via NBC