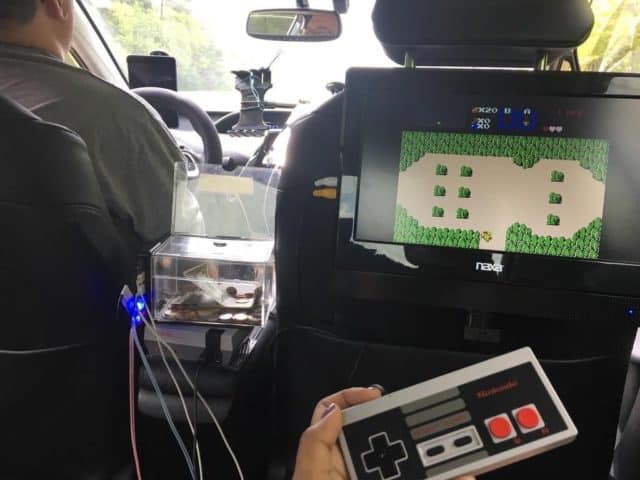 You see that tip jar back there?  If I'm the passenger in this guy's car I'm filling that thing up with all the cash I have in my wallet (which is usually less than $5 but still).   If you're going to be an Uber driver then learn from this man.  He set up an NES in the backseat of his car and I have to see it's easily the most genius move any Uber driver has ever made.   "Did you ever get to ride in the the guy's car who has Nintendo????"
Think about how fast word is going to travel for this guy.   I hope that thousands of Uber Drivers get wind of this picture.   If they do then perhaps we'll get a nice way of NES backseat Uber cars.  Which reminds me.  This could start a chain reaction of Uber cars who decide to really spice of their cars with cool amenities.   I mean how about some gum?  How about a little spritz of cologne?  Back seats of Uber cars should become the bathrooms at Gentlemen's clubs.  I'm calling it right now folks.
This is a million dollar idea.  Mark my words.
Save