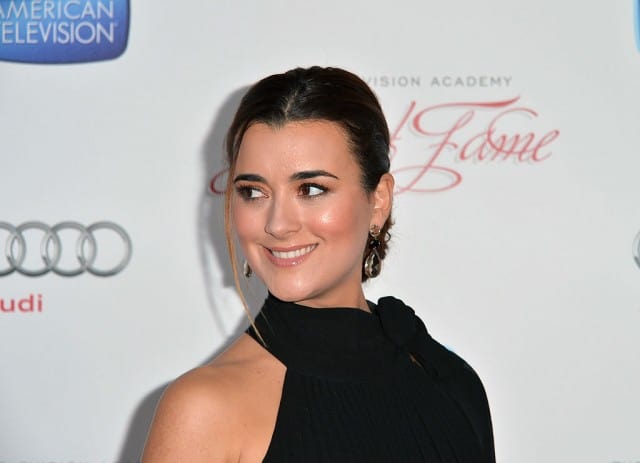 She's the star of the hit show NCIS, and everyone adores Cote de Pablo. With her winning smile and her uncanny ability to capture and keep your attention from the start, she's every director's dream. On that note, she is so much more than just a pretty face. In fact, she's a pretty face with an interesting personality and her life is worth learning a little more about. To us, she's a famous actress who seemed to appear overnight and become famous, but she worked hard to get where she is; and she lived a long life before she was someone we all got to know.
Cote is not her real name
Actually, her name is Maria Jose (Mary Joseph in Chilean). Cote is just a nickname for that name, and she decided a long time ago it was easier for her friends to call her Cote than to call her by her given name.
She's a daredevil
When she plays Ziva David on her hit show, she does her own stunts. She is anything but afraid to get a little down and dirty with her role, and she's good at it.
She likes her character's minimalist look
It was her idea to keep the natural beauty to a maximum in her role as Ziva. She likes to emphasize the character's intelligence and her ability more so than her beauty. It works; but we really think it's because she didn't want to spend any more time in the makeup chair than necessary.
She loves potatoes
If you can make something out of a potato, she will eat it. She loves potatoes more than she loves anything else in life, and that's what she wants to do with her life. She wants to eat potatoes and just love them. It's a lofty goal, and we like it.
She's a singer
Did you know that the season six premiere of NCIS features a performance of "Temptation" that she sings? That's Cote de Pablo, and she is proud of her voice, her work and her talent – and she should be.
Be sure to check out NCIS Tuesdays at 8 pm on CBS
Photo by Getty Images