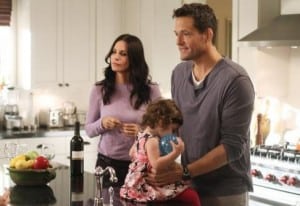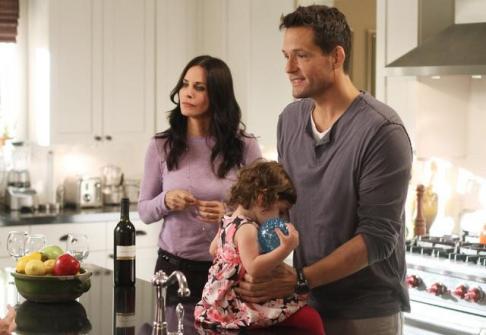 Cougar Town became the latest show to network hop, as they made the move from ABC to TBS earlier in the year. With its ratings having fallen due to a poor timeslot, incompatible lead-in, and minimal support from the higher-ups, it had looked like we were seeing the final sips of the Cul-de-sac Crew. However, before they could ascend to the big Napa Valley in the sky, though, they were given a reprieve from TBS, who picked up a fourth season with an option for a fifth. Following the resumption of filming last month, the only question that remained was: When are we going to see more Cougar Town?
The fourth season of Cougar Town will be premiering Tuesday, January 8th on its new network home, according to the original song below. The show wasn't given an exact time, but the network has adopted a strategy for pushing original comedy this summer that I think will carry over into the season. Using their highly rated reruns of The Big Bang Theory, TBS has protected both shows they've debuted this summer (Men at Work, Sullivan & Son) and given them the constant promotion and strong lead-in that Cougar Town lacked last season. The strategy, placing a new show in midst of a string of reruns, has garnered two renewals, with both originals set to return for second seasons at a later date. Therefore, I'm assuming that Cougar Town will be airing on Tuesdays at 10:00, where it'll be competing against the likes of Vegas, Parenthood, Private Practice, Justified, White Collar, and Southland.
The fourth season of Cougar Town will have 15 episodes, matching season three's total, though that season originally had 22 before having its order cut.
Will you be following Cougar Town in its move to basic cable? Where do you think the show goes, story-wise, following the wedding of Grayson and Jules in last season's finale? Should Laurie and Trav get together next season?