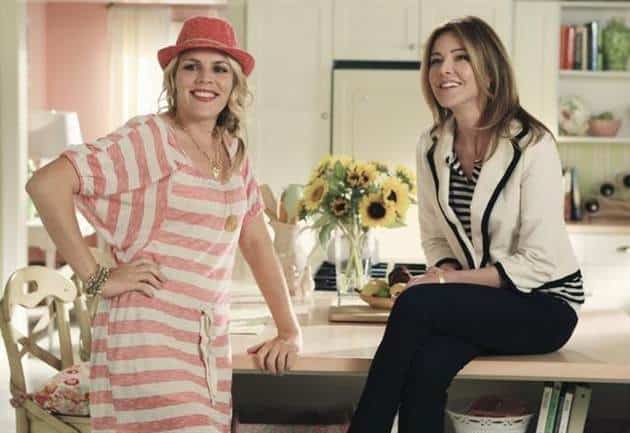 After nearly a year off the air, it's time for the Cul-de-sac Crew to make their return. Cougar Town last aired in May 2011 and since that time, was left off both the fall and midseason schedules. After a series of live screenings/meet and greets, loud fan complaints about the delay, and the cancellation of much-reviled Work It, the show will be back, only this time not following Modern Family.
It may have been a long journey to getting on the air for Cougar Town's third season, but in a little more than a week, the next 15 episodes in the lives of Jules, Ellie, Travis, Laurie, Grayson, Andy, and Dog Travis will be making their debut. Ahead of the season premiere, a (spoiler-y) highlight reel has been released of some of the season's upcoming gags and plot developments.
Cougar Town may have never been a show heavy on plot, but this ultimate hang-out sitcom has a sweet arc coming up in season 3. (If you're curious, fast forward to 9:43 in the video, but the entire 10 minute reel is hilarious and worth a watch.) Other highlights include the reappearance of Chick, Andy-as-Bravehart, an extended morning routine song, and every new way the Cul-de-sac Crew have found to drink wine, Tom's reputation be damned. There's another cameo from a Scrubs alum that may turn Bobby's luck around, along with talk of Grayson's underwear model career and Laurie really wanting her military boyfriend to be black.
It may look like the gang is growing up a little, with an engagement, finding a direction in life, and whatnot, but Cougar Town looks to still be the endearing mix of airtight bonds, goofy jokes, and early-onset alcoholism from six of the coolest neighbors you'd ever want to have. Conspicuously absent, though, is any mention of America's favorite game. Lou Diamond Phillips Official Bobby Cobb's Penny Can Cans for everybody!
Cougar Town premieres Tuesday, February 14th at 8:30 on ABC.