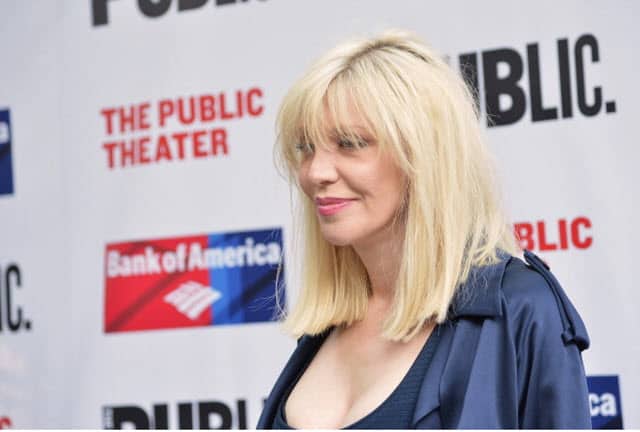 You sometimes hear about casting and wonder what people were thinking. Then, on other occasions, you hear about it and just realize it is a perfect fit. That is how we felt when we found out that Courtney Love would be joining the final season of Sons of Anarchy. Keep in mind, though, that this news is directly on the heels of the news that other rock (whom she does NOT get along with) Marilyn Manson would be joining the show, too. Who's next? Ozzy?
Thing is, Courtney Love seems like she would fit in that world without issue. As a matter of fact, consider most of them stumble around and make terrible decisions on that show, she seems like she wont even have to act. She will just show up, they will film her being her, and that will be her character: herself. We are, of course, totally kidding about that. Love's anarchistic energy will actually work quite well on Sons of Anarchy. But there is a serious kicker here. Fine print, kids. Alwats check for the fine print.
The fine print here is that Courtney Love will be portraying a pre-school teacher on Sons of Anarchy in a recurring role on the final season. We know, that sounds insane. That might be why it is happening. Remember, every single person on that show, no matter what they do for work, all have some shady side or some ulterior motives.
So let's just wait to see how she is before we judge. We are assuming this is the kind of teacher you do not want around your children, but I guess we will find out in the final season of SOA.
[Photo via Getty Images]