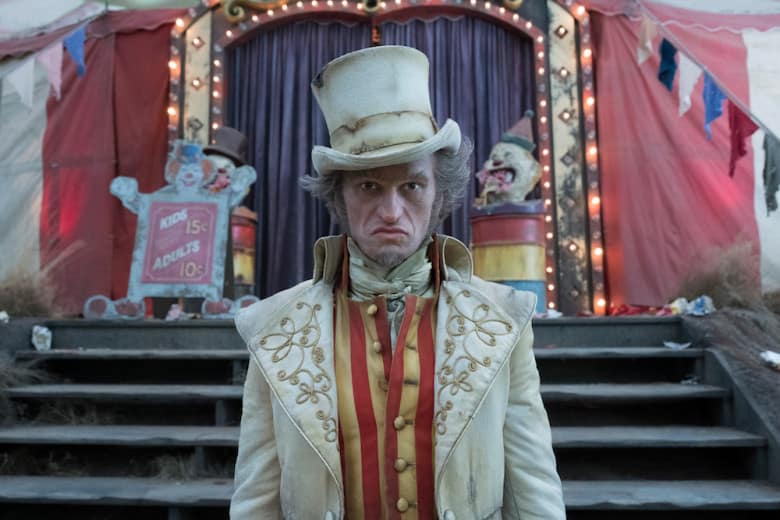 In 2017 over 475 scripted original series aired and already half way through 2018, this year is on track to beat that number. With new content being released on a weekly basis a project has to be pretty extraordinary to stand out of the overly saturated crowd and even go on to secure multiple seasons.  One series that has proven itself to be uniquely genius is Netflix's A Series of Unfortunate Events. Between Neil Patrick Harris' over the top portrayal of the mischievous Count Olaf to the set design and costumes, the viewer is constantly left entertained and wanting more.  The show's score by Emmy winning composer Jim Dooley has also played a crucial role in immersing viewers in this mad world, especially as the characters find themselves in places such as a carnival, boarding school, hospital or small town with an Old West vibe. We talked to Dooley about creating original themes for these many different genres as well as what might be in store for Season 3 of the hit Netflix show.
-In A Series of Unfortunate Events Count Olaf has many different personalities/disguises while trying to trick the Baudelaire children. What personality of his has been your favorite to score?
That is funny that you ask.  As of this day, I am sending off what could be a horribly kitsch idea for episode 303.  This will either be a wonderful or a horrible idea.  I think the music that is most successful tests this possibility. Until then, I have adored everything Esme as I have given her a hot and dynamic latin-style dance rhythm.  It always gives me something fun to work with.
-The score for the show is very intertwined throughout Season 2, almost serving as another character at times. How did you find the right balance between pushing the story along and not being too overbearing?
The most difficult thing to balance is the tragedy with the whimsy.  I think my tombstone should probably say something to that.  'Here lies Jim Dooley, the backbone of tragedy versus whimsy.'  For ASOUE, we go farther than needed and then back our selves off based on what the show needs.  The show tells us and we all listen.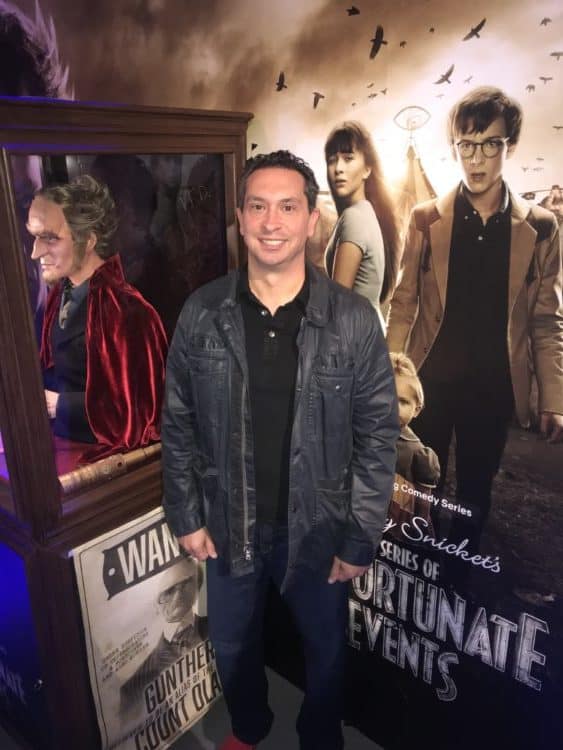 -In the Carnivorous Carnival: Part 1 when Olaf and Baudelaires first arrive at the carnival there are very distinct carnival sounds. Since there can be many sounds of a carnival, how did you pick which ones to use?
Ah, I have a PHD in Carnival sounds.  For Epic Mickey, I recorded many custom sounds.  They ranged from recording children's toys to custom circus instruments.  I combined these instruments with some new ideas to make the most effective sounds possible.
-Can you ballpark how many instruments you put on tape for the ASOUE score?
The basic template for me is about 1000 tracks!  You almost never know what you are going to need so it's important to have all the best sounds at the ready.
-Many times the score for ASOUE is the only source of light hearted relief when things are looking very dismal for the Baudelaire children, were you aware of this from the beginning or as the season went on did you come to realize?
I was never aware until the music was taken away.  The music functions in a way that is most easily apparent when it is removed.  The heart wants what the heart wants.
-When shows are streaming and viewers are able to binge watch I've read composers say scoring a tv show is like scoring a long movie, because it can be watched ten hours straight and there is a different sort of pressure. Do you feel this extra pressure to make sure every episode has a cohesive vibe? 
Scoring ASOUE is like scoring a feature film every 21 days of animation.   I have not experienced anything as difficult since Pushing Daisies.  I feel an extraordinary amount of pressure all the time.
-Are you approaching Season 3 different than you approached Season 2? If so, can you talk a little about this.
It's all about serving the books and the narrative.  I can't wait to see what season 3 presents!
-You have a lot of TV show themes to your credit. What is it about TV that keeps you taking more and more projects?
It's really about working with people that trust you enough to make mistake so that you can make something wonderful.
You can learn more about Jim here along with viewing a behind the scenes video of him discussing the Season 2 score below: