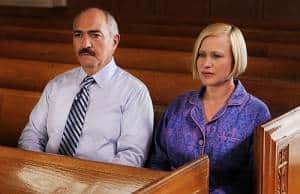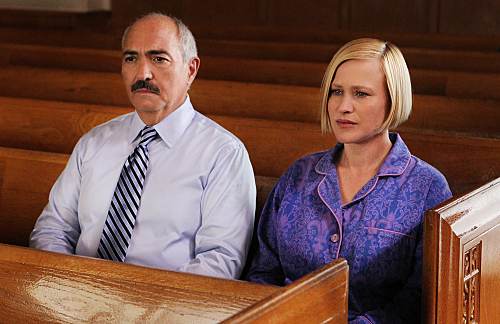 Some bad news for Medium fans. EW has revealed that CBS has cut the order for this season from 22 episodes down to 13. The network assured EW that cancelation of Medium was not why CBS shortened the season. Instead, they did so in order to make more room on CBS' midseason line-up.
You may recall that CBS recently picked up all five of its new shows that debuted this season. Doing so means there's considerably less space in their prime-time lineup for midseason shows. One of the midseason shows is currently titled Criminal Minds: Suspect Behavior, and stars Oscar winner Forest Whitaker. Whitaker, Beau Garrett, Matt Ryan and Michael Kelly originally made a guest appearance on Criminal Minds in April 2010 in order to set up a possible spin-off show. CBS has released some information about the new show. There's no annouced start date yet, but we'll provide more information as CBS releases it.
CRIMINAL MINDS: SUSPECT BEHAVIOR stars Academy Award winner Forest Whitaker in a drama about an elite team of agents within the FBI's Behavioral Analysis Unit (BAU) who use unconventional methods of investigation and aggressive tactics to capture the nation's most nefarious criminals. Unit chief Special Agent Sam Cooper is a mentally and physically fierce natural leader who is not afraid to put his career on the line in order to stand by his convictions. Cooper strives to avoid political bureaucracy and has handpicked an eclectic group of profilers to work outside the confines of Quantico.

They include strong-willed and outspoken Beth Griffith, the newest member of the team who joins them from the FBI Threat Assessment Task Force; former British Special Forces soldier Mick Rawson, who is confident and handsome and works as a highly skilled marksman with an undiluted eye for rooting out evil; John "Prophet" Sims, a former convict with a street-smart edge and a calm, Zen-like presence, who is determined to make amends for past sins; Gina LaSalle, an attractive, tough agent armed with a cunning sense of perception; and Penelope Garcia, a computer wizard who has spent years aiding the BAU on its toughest cases. This exceptional group of FBI operatives is strong in their beliefs and steadfast in their mission to bring the country's most dangerous criminals to justice.

PREMIERE: Midseason 2010-2011

STARRING:
Forest Whitaker……………… Sam Cooper
Janeane Garafolo……………..Beth Griffith
Matt Ryan……………………..Mick Rawson
Michael Kelly………….John "Prophet" Sims
Beau Garrett………………….. Gina LaSalle
Kirsten Vangsness…………Penelope Garcia
Other possible midseason shows for CBS seem to include Chaos (a comedic drama about a group of rogue CIA spies in the Office of Disruptive Services, who combat threats to national security amidst bureaucratic gridlock, rampant incompetence and political infighting) and Mad Love (about a quartet of single friends in New York City – two who are falling in love and two who despise each other… at least for now).
clarissa @ tvovermind.com
twitter.com/clarissa373