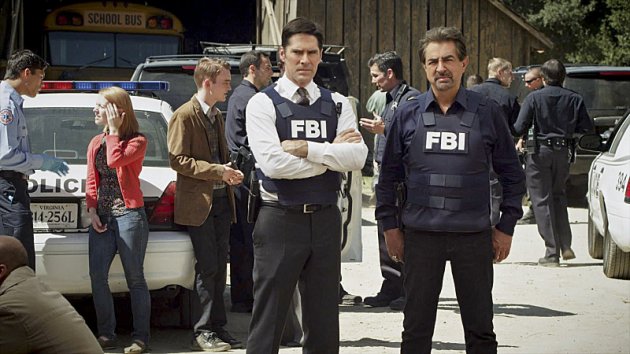 The Criminal Minds team heads south tonight as they investigate murders that resemble a serial killer from 30 years ago. This isn't the only copycat that they will encounter, as the team will finally become aware that someone is replicating old cases that they have worked on.
The modern day killer is repeating a spree crime that was committed 30 years ago and the person that committed those crimes is dead; does this new unsub have a personal connection to the previous murderer? In the promo (which you can see below) Rossi (Joe Mantegna) poses a theory of reincarnation, which is probably one of the more 'out there' suggestions. Whatever the reason, he has to be stopped before he reaches the previous killers body count.
At the start of the season we saw the first hint of the season long unsub, one that executive producer Erica Messer has named The Replicator. This unsub has popped up for brief moments in various episodes, showing that he is taking an interest in both the BAU's old cases and with the team themselves. A couple of weeks ago we saw the unsubs serial killer photo collage (standard serial killer procedure) with photos of the team and from these previous cases. Up until now the team has been blissfully unaware of this person tracking them, but tonight this will change. Matthew Gray Gubler spoke to TV Guide about this reveal tonight saying "It's not a complete shock since we have seen some replicated murders, but we're not really aware of the extent of his stalking of us yet."
Last week Reid's mystery friend was revealed, even if Reid didn't get to meet Maeve (Beth Riesgraf) in the end as he panicked that her stalker was at the restaurant. This reaction from Reid was probably due to first date nerves but I like the slow burn of this story and that Reid can talk to Alex (Jeanne Tripplehorn) about this stuff. Also on a side note I just want to say that Alex has been a great natural fit for the team so far this season.
Are you looking forward to learning more about The Replicator?
Watch a promo for tonight's episode "Perennials" below.
http://www.youtube.com/watch?v=VojlFO4FovI&w=560&h=315