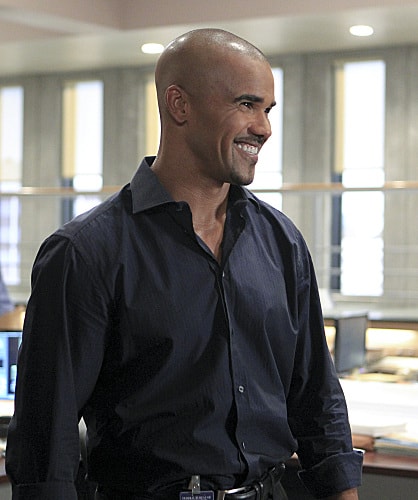 The team heads to Miami tonight on Criminal Minds to investigate an unsub who has advanced from killing animals to humans. Morgan (Shemar Moore) embarks on a mission to increase Reid's (Matthew Gray Gubler) athletic skills, but what sport does he choose for Reid?
The gruesome case involves prostitutes who are being murdered in Miami, in a similar fashion to local animals that have also been found dead there. There is an apprenticeship scheme going on; just not one you would find advertised. This apprenticeship involves guest star Matthew Lillard (Scream) teaching murderous methods to a pupil. Will the BAU team be able to stop them before more people are killed?
Last week was Halloween and J.J.'s (A.J. Cook) son Henry dressed up as Reid to go trick-or-treating to get over his fear of real monsters (seriously it was the cutest costume) and this week the focus is on Reid for a different reason. Morgan is encouraging Reid to increase his athleticism by joining the bureau softball team; will Reid thrive in this arena?
The mysterious Reid season 8 story will continue in a few episodes time and executive producer Erica Messer tells Entertainment Weekly "Episodes 10 and 12 are the really big ones for [audiences] to see this character who we all know and love actually feel emotion for another person in a way that is not typical of him. I think what we've all promised you guys is that it's not going to be a typical love story or anything we've seen on this show." Are you looking forward to this?
Watch a sneak peek for tonight's episode "The Apprenticeship" below.