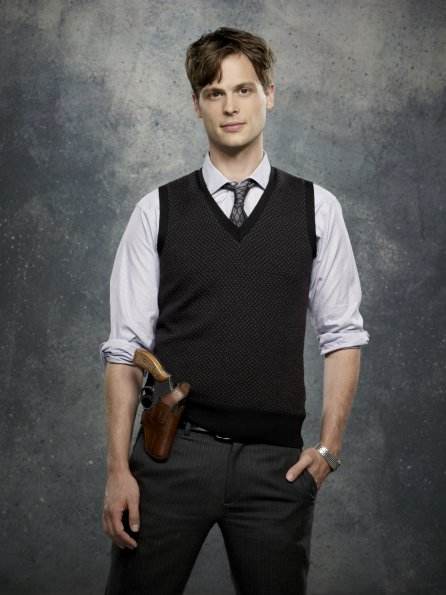 Criminal Minds is back tonight with a case that has a notorious history and the 30th birthday of Dr Spencer Reid (Matthew Gray Gubler).
A series of murders in the San Francisco area that bear a strong resemblance to the Zodiac killings from 40 years ago, has the team questioning whether the serial killer is back or if there is a copycat who is trying to recreate the original crimes. Even though the original perpetrator was never officially caught it is hard to believe that it is the same person committing these new murders (for more on Zodiac I would highly recommend the David Fincher movie of the same name). The victimology appears to be the same but it is noted that this is one of the most documented unsolved cases and so recreating the crimes would be pretty simple to do. The case looks like it could turn personal for Reid as he is handed a note that reads "You're not as smart as you think you are."
Reid is hitting a milestone birthday and begins to ponder whether he is doing enough with his genius abilities and this case compounds this feeling more. Matthew Gray Gubler spoke to TV Line about why Reid is feeling like this as "at 14 you're really, really special, because not everybody could do what you do. But at 30, it doesn't feel like you're as special as you once were." It's only natural for Reid to be feeling like this and perhaps he does need something outside of his job to satisfy his genius abilities. It is job related but we will get to see Reid and Prentiss (Paget Brewster) attending a violent crime seminar that features the best selling crime novelist Patricia Cornwell (who will be playing herself).
One Reid related story that is still unresolved is the headaches he started getting last season and this is definitely something that executive producer Erica Messer would like to tackle in the near future. The reason why the story has been put on the back burner is not because they have conveniently forgotten about it, but is down to a scheduling issue with the super busy Jane Lynch, who plays Reid's mother on the show. Messer told TV Line that:
"The hope was that we were going to be able to explore those headaches a bit last year with Jane Lynch, and get her take on it. But because of Jane's schedule, we just were never able to. It's still a part of the character, and that it's a sort of psychosomatic issue he has speaks volumes."
Are you looking forward to a Reid centric episode? Do you think he needs to find something outside of the BAU to expand his use of his genius abilities? Are you looking forward to the team investigating a real unsolved crime? Let us know your thoughts in the comments.
Watch the promo for this new Criminal Minds episode "True Genius" below.