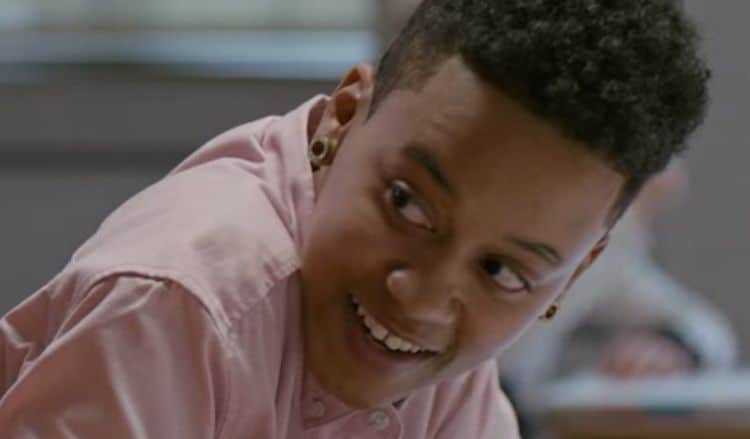 Everybody needs a good friend who knows how to celebrate the highs and support through the lows. That's exactly the type of friend that Crystal Nelson portrayed in her role as Tor Sampson in the Netflix series, Grand Army. Even though Tor wasn't a main character, she light up the screen every time she stepped in front of the camera. Crystal's acting skills provided a level of depth to Tor that made viewers felt like they knew her even with limited screen time. Since the show's debut, lots of people have been interested in learning more about Crystal and we're here to share all the details. Keep reading for 10 things you didn't know about Crystal Nelson.
1. Grand Army Is Her First TV Role
If Crystal doesn't look familiar to you, that's because you've never seen her in anything before. Grand Army is her very first on screen role and we have a strong feeling that it won't be her last. The amount of work Crystal has put in to get where she is today is proof that being patient and staying the course can eventually result in a huge reward.
2. She's A Vegan
Taking good care of her body and respecting animals are two things that are very important to Crystal and have resulted in her choosing to follow a vegan diet. Crystal told 1883 Magazine, "I am a proud vegan for the animals first. So, I definitely want to get more into why I think being vegan is very important."
3. She's In A Relationship
Like her character in Grand Army, Crystal is a proud member of the LGBTQ+ community. She is in a relationship with a woman named Stephanie Tear who is also an actress and a model. The couple has been together for a little more than four years and they appear to be very happy and still going strong.
4. She Is A YouTuber
On top of the work she's done as an actress, Crystal also likes to create content of her own. She started a YouTube channel in the fall of 2019 where she uploads a wide variety of videos including vlogs, unboxings, and Q&As. Her channel only has 520 subscribers at the moment, but that number is likely to increase once more Grand Army fans discover her on YouTube.
5. She Enjoys Giving Back To The Community
Even though she is still early in her career, Crystal has already made it clear that she wants to use her platform to raise awareness to causes that are important to her and to help the community. In May 2020, she teamed up with an organization called No Kid Hungry to raise money to end childhood hunger.
6. She Has Theater Experience
Grand Army may be Crystal's first on screen role, but it isn't her first time acting. She started her career in theater and she believes that has been a big factor in her success. During her interview with 1883 Magazine she said, "I think starting my career on stage helped me not be afraid to perform. I was performing in front of hundreds of people that I didn't know as well as my friends' parents so that could make me nervous, but I was able to break that awkwardness and stage fright and be myself."
7. She Loves To Stay Active
To some people, spending time outdoors is the last thing on their list of ideas for a good time. Crystal, however, doesn't feel that way at all. She is a very active person who loves spending time with nature. She enjoys doing things like going bike riding, going hiking, and playing basketball.
8. She Was Almost Late For Her Grand Army Audition
I can imagine that auditioning for a role is already a nerve wracking experience, but things get a little more tense when you're scrambling to make it to the audition in time. That's exactly the situation Crystal found herself in on the day of her Grand Army audition. After missing her bus from Maryland to New York, she ended up taking a train and arriving to the audition with just three minutes to spare.
9. She Hasn't Been A Teenager For Quite Some Time
Tor's character on Grand Army is a high school student, and most people would agree that Crystal looks like she could still be in high school. But in real life, Crystal has been out of high school for nearly 10 years. During a Q&A video on her YouTube channel she mentioned that she is 26-years-old.
10. She Lost Someone Close To Her To Suicide
In October of 2010, Crystal suffered a tragic loss when someone very close to her died by suicide. In an Instagram post, Crystal described this as "the hardest" thing she's ever had to deal with. She credits her girlfriend with helping her move through her grief.