Carol Mendelsohn the showrunner for CSI has just sold another new crime drama to CBS as reported exclusively by James Hibberd of The Hollywood Reporter. This new drama is described as: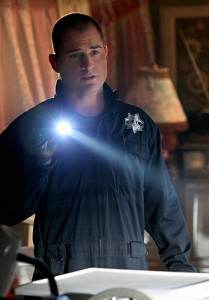 The currently untitled project brings to the small screen a series of suspense novels from author Thomas Perry.

The thrillers star protagonist Jane Whitefield, known to readers in books such as "Vanishing Act." Across six novels, Whitefield is half-white, half-Indian young woman who works as a one-person witness protection program, helping hide people who are in danger.

"Medium" producer Craig Sweeny will serve as writer and executive producer on the script deal, with Mendelsohn and Julie Weitz as a non-writing executive producers.
CBS has a strong collection of crime dramas at present so it does make sense to add another to their current high ratings scoring genre. In fact CBS has won in the ratings for all four weeks of the new season in both the adults 18-49 category and the adults 25-54 category for the first time since 1987. It is because of some of these crime procedurals that this has been obtained with 6 of the top 10 shows for the week being from CBS including the crime centric NCIS, NCIS: Los Angeles, The Mentalist, CSI: Crime Scene Investigation and Criminal Minds.
In other positive CBS ratings news CSI which is now in it's eleventh season along with The Mentalist, The Big Bang Theory and $#*! My Dad Says have all posted week to week increases showing that CBS is also achieving in comedy as well as crime. While other networks are showing less success with their new product CBS has also had the top five new shows amongst viewers including the aforementioned $#*! My Dad Says, Mike and Molly, Blue Bloods, Hawaii Five-O and The Defenders. In a new season that has been lamented for a lack of break out new shows CBS must be doing something right to be getting the viewers and by green lighting a new crime procedural seems like they are continuing to produce shows that they know their audience will watch.
Are you a crime procedural fan and if so are you excited for another one to air on CBS? Are you surprised that CBS is having such a strong start to the year? Or are you a fan of these new and returning shows that are doing so well against their network rivals? Are you fed up with the ratings system as it is? Let us know in the comments below and if you want to find out any further information about CBS's strong start to the season click here for more numbers.