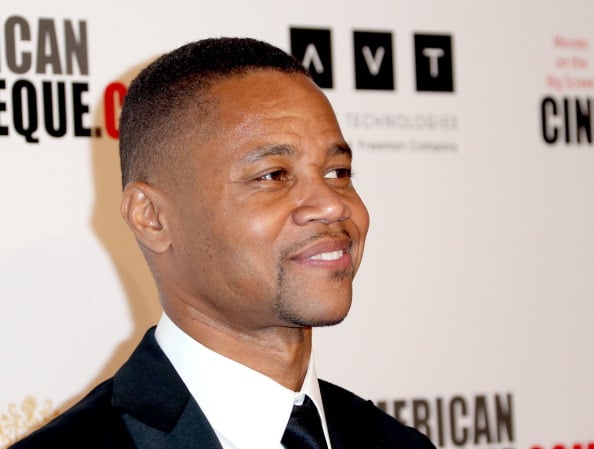 Henry Morgan has seen a lot in his long, long life, but I wonder if he's ever met an Oscar winner. Well, he soon will (at least sort of), because Academy Award-winning actor Cuba Gooding Jr. is joining ABC's Forever for a multi-episode guest arc, and as EW.com, which first reported the news, revealed, Gooding's guest stint will most certainly cause some conflict as he will be playing a love interest for Alana De La Garza's Jo.
Per EW.com, Gooding will play Isaac Douglas, "an erudite, wealthy, and socially conscious philanthropist who has made a small fortune as a global hotelier. Isaac's role as a financier for a salvage expedition to a sunken slave ship lands him in Jo's (Alana De La Garza) crosshairs as a possible murder suspect."
However, once he's cleared of all charges, "Isaac pursues Jo romantically, and although their sumptuous first date is interrupted by a vengeful killer, neither can deny their mutual attraction and chemistry. Isaac is intrigued by Jo's tough, street-smart beauty, and Jo, having recently moved past the tragic death of her husband, can't help but be swept off her feet by one of New York City's most interesting and eligible bachelors."
So will this new man in Jo's life cause more romantic tension between her and Henry? We'll have to wait and see what happens when Gooding, who is best known for his role in Jerry Maguire and will star as O.J. Simpson in Ryan Murphy's new anthology series American Crime Story, makes his Forever debut later on in March.
Photo by Frederick M. Brown/Getty Images