Current TV is doing something very different this year for Earth Day 2011.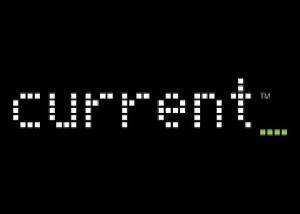 April 22 is Earth Day, and in light of the recent tragedies that have played out and devastated the world, they've decided to take their Earth Day programming in a different direction. They'll be having an 'Earth Fights Back'weekend.
On Earth Day, they will kick off their new original 13-episode documentary series Dangerous Planet at 7 PM ET. At 9 PM, Sam Branson will host a new original special entitled Man Versus Earth.
These shows certainly sound intriguing, and if nothing else, they are definitely timely and appropriate as the world watches the aftermath of the destruction in Japan and the Earth's violent behavior is a headline every night on the evening news.
Here's a clip from their press release:
As society grapples with recent devastating natural events and their political, moral and economic implications, Current TV is unveiling a different perspective on the unpredictable and often powerful forces of nature by observing Earth Day with an informative, thought-provoking look at our beautiful — and sometimes volatile – planet via the Network's Earth Fights Back weekend. Current TV will kick things off with the premiere of an original one-hour special "Man Versus Earth," featuring host and explorer Sam Branson, son of Virgin Group founder, Sir Richard Branson, on Earth Day, Friday, April 22 at 9:00 PM, ET/PT. In what has been touted as one of the snowiest years in decades, this special takes Sam to the front lines of man's struggle with the elements, in this case, snow – where we see Sam immersed in the ins-and-outs of avalanche control as well as getting a first hand experience of what it feels like to be buried alive in snow.
In addition, Current TV will present the US television debut of the one-hour documentary series, "Dangerous Planet," beginning on Earth Day, Friday April 22nd at 7:00 PM, ET/PT. The 13-episode series, which looks at the most extreme weather on earth – including volcanoes, earthquakes, tsunamis to hurricanes — will be marathoned throughout Earth Fights Back weekend along with encore presentations of "Man Versus Earth."