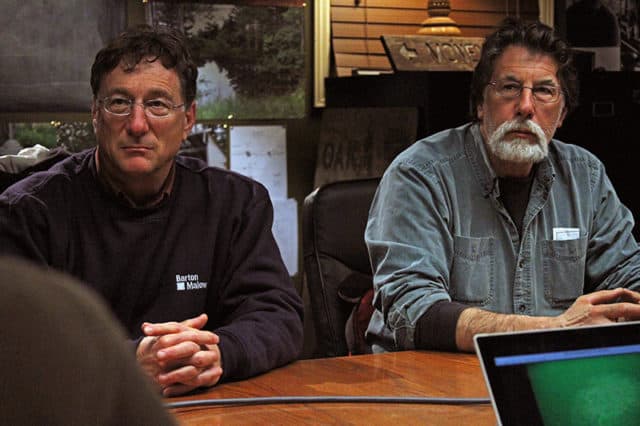 While we still don't have a definitive answer yet, things are looking less and less likely that there will be a Curse of Oak Island season 5.  After fans were left disappointed by the season 4 finale, immediate questions were raised after the show.  The biggest question was whether or not Rick and Marty Lagina would continue on the show with another season.  Prior to the finale there were already rumblings that a season 5 was looking grim.  Millions were spent on season 4, Rick and Marty missed their families from having to leave for 4-5 months at a time, and all they found at the end of season 4 was a button and some metal debris.  Fans are upset.  The show is even upset.  Yesterday we got even more confirmation that a season 5 is less likely.
Kevin Burns, who is a series creator told Local Express that The History Channel would without thinking "jump at the chance" of renewing The Curse of Oak Island for Season 5. Burns also thinks that the Oak Island hides so many secrets that even 10 Seasons wouldn't be enough to unearth them all. He stated, "Do I think there's more of the story to tell beyond this season? Yes. I think you could do 10 years on this show and you could find lots of things and lots of treasure, and I would still not be convinced that's all there is to the story. I think Oak Island has many, many, many stories to tell." (via Opptrends)
Unfortunately, the series creator isn't very optimistic about Season 5, and he gave a statement to Local Express and their reporter Erin Pottie saying "We are not set to come back for another year, take of that what you will."
This isn't over yet folks.
P.S. does this narrative sound familiar?  While all of season 4 we're begging for a clue to see if anything's down there, now it's "Will they or won't they?" with regards to season 5.  I say just let the show go and let the search end.
Save