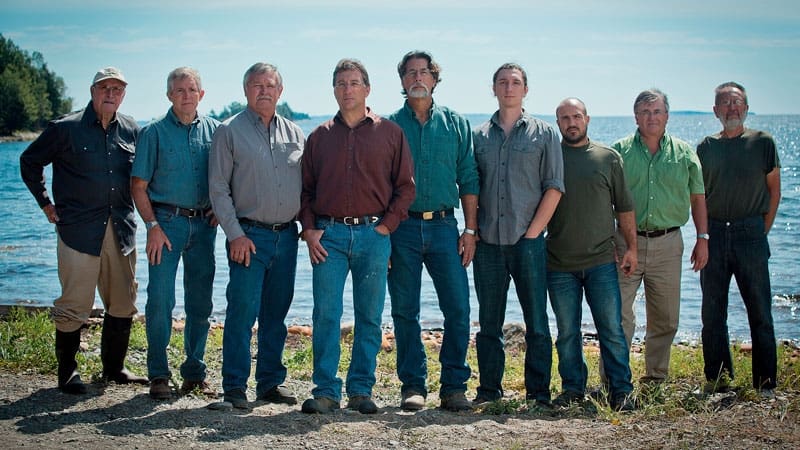 If there's one thing we know about The Curse of Oak Island, it's that it's difficult to predict what's going to happen each episode.  We're pretty sure we'll see a fair share of disagreements but as to whether or not the crew gets closer to seeing if some of the secrets of the Island are true, that always remains a mystery.   Tonight's episode should be no different.  We take a look at the teaser from The Discovery Channel to find out immediately that "there was a body down there."
Prepping us for an eerie episode, the trailer enlightens us that the crew is having some setbacks.   An entire roof caves in and we hear the quote "things that just should not go wrong, go wrong."   It looks like the Lagina Brothers get some clues about some lost jewels of Marie Antoinette and you actually hear Rick saying "that's a bone."
Is it a human bone?  Obviously we have no clue.  My bet says "no."  If there's one thing that sums up this season it's this quote by a Facebook commentator:
Will I ever get to see the treasure of Oak Island? Will Oak island destroy the treasure seekers dreams?? Taking their viewers dreams with them??? Will I stop watching because the narrator drives me crazy with all his questions and dragging out the show as fill every night? Or will I change the channel and watch my other show?? Only time will tell….
Clearly viewers are still tuning in or they wouldn't be taking the time to be so frustrated.  Check out tonight's preview below.